An Indiana Fiber Network, 365 Data Centers deal announced yesterday was driven in part by local telecom Ethernet opportunities, said August Zehner, vice president of sales and marketing for IFN in an interview.
IFN is a statewide Indiana fiber network owned by 20 local exchange carriers in the state. 365 Data Centers is a data center operator that focuses on tier 2 markets such as Indianapolis, where the company has facilities on Henry Street – a multi-acre location where carriers and data center operators interconnect. The deal calls for IFN and 365 Data Centers to interconnect at one of the Henry Street facilities.
"We operate as a neutral fiber provider; we work with all collocation providers," Zehner said. "Data centers look at us as carrier-neutral."
Interconnecting with 365 Data Centers "gives us more options to sell our fiber services," added Zehner. "IFN is owned by ILECs and we want to enable them to sell Ethernet across our network to [other] carriers and service providers."
Local Telecom Ethernet Opportunities
About 95% of traffic on the IFN network is Ethernet, although the company also offers legacy Sonet and TDM connectivity. IFN's ability to reach locations served by its members in smaller markets is valuable to businesses such as retail chains that have locations in those and other markets.
"E-access is the new way people are getting connected," commented Zehner, referring to the MEF standard that defines a last-mile Ethernet connection sold by a local service provider to another service provider.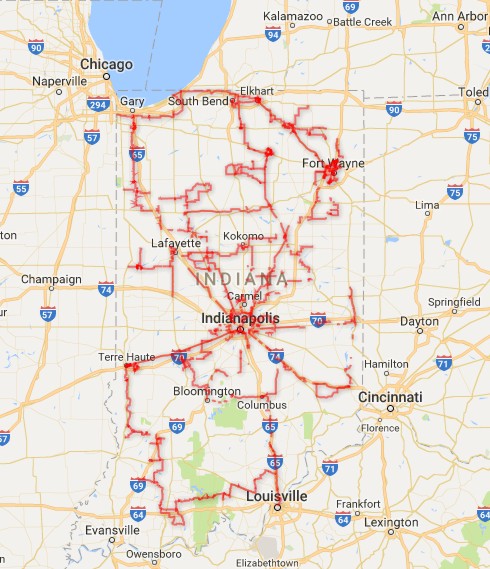 Also connected at the Henry Street facilities is the Midwest Internet Exchange (MidWest-IX), which means that IFN member companies will gain new peering options not available to them previously.
IFN also is a member of Indatel – an alliance of regional and statewide fiber network operators that have interconnected their networks. IFN and Indatel make a point of offering consistent service level agreements (SLAs) to simplify the interconnection process for customers purchasing connectivity across both networks, Zehner noted.
IFN hopes to do more deals like the one with 365 Data Centers, Zehner said.