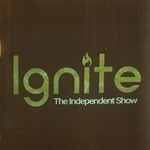 Rural broadband was a hot topic for the opening session at the Independent Show in Chicago yesterday. The show, put on by cable industry organizations ACA Connects and the National Cable Television Cooperative (NCTC), is aimed at smaller cable providers. These companies typically offer broadband to their video service area but may now be looking at broadband opportunities outside of their incumbent territories.
Partnerships Are Key for Schurz 
Indiana-based cable and broadband provider Schurz Communications offers service in several states, and recently has been entering partnerships with small local telcos, electric cooperatives and tribal nations with the goal of bringing broadband to other areas.
"It's something everybody realizes they need to do but traditional finances don't work," commented Schurz Communications President and CEO Todd Schurz in reference to the higher costs of deploying broadband in rural areas. "You really need partnerships."
Schurz's approach toward potential partners is to explain that Schurz can provider a headend and backhaul, minimizing the investment that the partner must make to offer multi-play services. "You put resources into upgrading your local network and we will do the hand-off," Schurz tells potential partners, who also may want Schurz to handle tasks such as billing.
MCTV Bets on Fiber
Massillon, Ohio-based cable company MCTV bought some small cable systems and overbuilt them using fiber-to-the-home (FTTH) and has done "phenomenally well" in those areas, said MCTV President Katherine Gessner.
"Penetration went to 20% in seven months," Gessner told Independent Show attendees. "It really opened our eyes to rural broadband."
MCTV is now looking for other communities where it could use a similar strategy and, like Schurz, expects to gain an edge through partnerships. Gessner noted that MCTV has a "great relationship" with Horizon Telcom, an Ohio-based broadband provider that started out as a rural telecom provider, and she expects to work with them on future projects.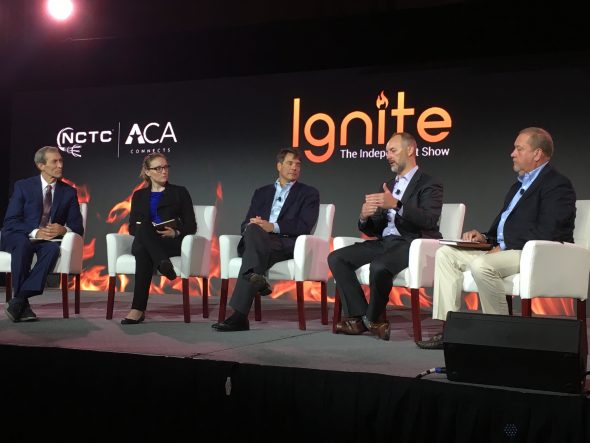 Shentel Ventures into Fixed Wireless, Prepaid Broadband
Virginia-based Shentel is making broadband moves on two fronts. It is expanding broadband service using fixed wireless in less densely populated areas and it is boosting broadband take rates by offering a prepaid service.
Shentel Executive Vice President and Chief Operations Officer Dave Heimbach sees fixed wireless based on LTE as a "natural extension" to hybrid fiber coax and FTTH.
"We feel better about the lower-band stuff, particularly if it's licensed," observed Heimbach, in reference to lower-frequency spectrum.
Shentel uses fixed wireless to serve areas where there are less than 30 households per route mile.
Meanwhile, Shentel's prepaid offering lets customers obtain service without a credit check by paying in advance for a service that costs "a bit more" than equivalent post-paid service, Heimbach said.
"We don't want to deploy a bunch of set-top boxes and put that asset at risk," he said. "As long as we have enough payment points of presence, we think it's got legs."
Funding Options Considered
Asked whether they had considered trying to obtain Connect America Fund (CAF) money, which would cover some rural broadband deployment costs, neither Gessner nor Heimbach were enthusiastic about that program.
"We don't carry debt and the government, surprisingly, doesn't like that," observed Gessner.
She noted that MCTV has been able to minimize its rural deployment costs by using its own workers for construction and therefore is able to undertake deployments without outside help.
Shentel also is light on debt and management was skeptical about using CAF money.
Schurz, however, sees an opportunity to benefit indirectly from state funding programs through a partnership with two electric cooperatives. As part of that project, Schurz expects to build a network to interconnect the cooperatives, but he noted that when it comes to public funding for the project "we won't be the applicant."