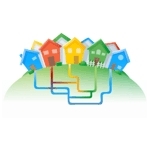 Back in March, Google announced over 1,100 communities had applied for their highly publicized Google Fiber for Communities Project, which aims to deploy a 1 Gbps FTTP network in at least one community (maybe multiple communities). Since then, Google selected a Stanford University community to build a test/beta FTTP network in prep for the actual deployment, to be announced sometime in 2011.
An independent California ISP, Sonic.net, has been selected to manage this beta network. The network will be built to approximately 850 staff and faculty homes near the university. "Sonic.net will manage operation of the network, provide customer service and support and perform on-site installation and repair," explains a Sonic.net press release.
Sonic.net, based in Santa Rosa, Ca, is an "open Internet" ISP which operates its own network as well as offers wholesale services to seventy other providers across a 13 state territory.
"Sonic.net is an innovative ISP that brings top notch experience to the Google Fiber for Communities project," said James Kelly, Google Fiber for Communities product manager. "Their open access experience and well regarded customer service team will play a key role as we kick off our beta network at Stanford."
The move by Google illustrates their desire to partner with existing service providers for their Google Fiber project. Going forward, this program may present additional opportunities for others.