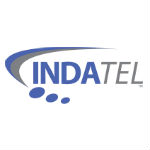 A new Indatel Digital Realty deal aims to connect rural America with major cloud providers. The deal should benefit Indatel's small telco members and their customers by substantially reducing the cost to connect to major cloud providers such as Microsoft Azure and Amazon Web Services, explained Justin Forte, Indatel vice president of sales, in an interview with Telecompetitor.
In addition, the deal expands the base of potential users that Digital Realty's cloud provider customers can reach.
Indatel is a network of networks, interconnecting statewide and regional networks owned and operated by consortia of small, primarily rural telcos nationwide. More than 700 rural telcos are part of the Indatel network, enabling Indatel to provide connectivity to smaller markets that networks operated by major operators often do not reach.  As of October, there were 275,000 buildings connected to the Indatel network.
For telcos connected to the Indatel network, the new deal opens up "a new audience and new door for Indatel to serve members," commented Forte.
"A lot of small carriers are ingrained in the communities they serve, with trusted relationships that go back 100 years," he added. The new offering gives these telcos the ability to "provide a high-performance cloud service to rural areas."
Indatel Digital Realty Deal
Several years ago, Indatel opened a point of presence in Chicago. The Indatel Digital Realty deal calls for that POP to interconnect with Digital Realty, thereby gaining access to Digital Realty facilities worldwide.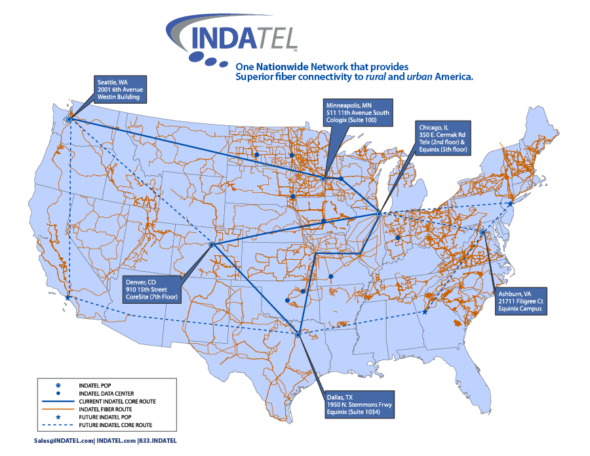 As Forte explained, "The Digital Realty network is doing a lot of the heavy lifting."
Traditionally it has been very costly for rural telcos to connect to major cloud providers, who traditionally have been "very particular about who and how they connected" and who generally prefer to minimize the number of entities to whom they connect, Forte said.
In the past, the quotes that Indatel would get for connectivity were so costly that customers would decline to purchase service. The deal with Digital Realty should change that and will include standardized pricing, enabling Indatel members to quickly provide quotes to prospective purchasers.
Forte does not expect Indatel to ink similar deals with Digital Realty competitors.
Key vertical markets for Indatel include health care, manufacturing, energy and government, Forte noted. The company also has some banks as customers, he said.