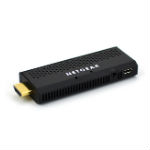 It's CES week and early indications suggest video will be the star of the show. Ultra HD or 4K is an early emphasis and so too is the ubiquitous set-top-box (STB).
We've covered the evolution of STBs for some time and early CES announcements from Roku, Netgear, and DISH highlight the ongoing momentum to reduce (or even eliminate) the need for STBs. Increasingly, content is being delivered directly to the TV in the form of apps, without the need for a STB at all.
Roku TV
Roku set out to change the definition of the STB years ago with their OTT streaming device which is now in millions of homes. Last year, they introduced the Roku streaming stick, which eliminated the need for a STB in favor of a HDMI stick which plugs directly into the TV.
They have followed that up this year with the announcement of Roku TV, a smart TV platform that embeds the Roku experience in the TV, with no STB required. Roku is initially partnering with TCL and Hisense, two TV manufacturing concerns, to introduce Roku TV to the market, scheduled to debut in the fall of 2014. Beyond TCL and Hisense, Roku will license the Roku TV reference design platform and software stack to other TV manufacturers to build and distribute the STB-less offer.
"Just like Roku streaming players, Roku TVs will have full access to the Roku Channel Store filled with more than 1,200 channels that offer 31,000 movies and feature TV shows and live sports plus news, music, kids, food, science, tech, fitness, foreign language and other programming – more options than all the other Smart TVs on the market," said Roku in a press release. No word on pricing, which will be up to the individual TV manufacturers.
Netgear Looks to Android
Netgear, a leading provider of IP networking equipment, is looking to equip video service providers with an Android based HDMI stick that acts like a third party STB. Their NeoMediacast HDMI Dongle  "…enables telecommunications service providers to use the latest Android™ applications to offer their subscribers a veritable 'curated content store' of both premium and free Over-the-Top (OTT) content."
The NeoMediacast platform is very similar to Google's Chromecast. It features Wi-Fi 802.11ac and is Miracast enabled, meaning subscribers can "fling" content from their mobile devices to a NeoMediacast enabled TV.  Because it uses Android, video service providers can also build their own content store, for say locally produced content.
According to a Netgear press release, the NeoMediacast "…offers service providers a low-cost alternative to set-top boxes. By supporting this seamless portability of existing Android applications and the cost-effective development of new applications, the NeoMediacast Dongle enables service providers to instantly turn any TV into a Smart TV."
Specifications for the NeoMediacast HDMI Dongle include:
HDMI dongle form factor for small footprint
Android 4.2+ supported with RDK support in the future
1080p/60 full HD, H.264/MPEG4 video decode
Supports HDMI 1.4 and HDCP 2.1
Miracast®-enabled
802.11ac high-speed wireless connectivity
USB powered
Micro SD slot for playback/storage
Micro USB (OTG) for secondary storage
DRM support for Microsoft PlayReady™, Google Widevine® and Adobe® RTMPe
Remote control unit: RF4CE or Bluetooth® supported
DISH Hops Into Sony Playstation
A variety of service providers are replacing STBs with apps on devices, allowing subscribers to access subscription based content directly. Time Warner Cable has been quite aggressive on this front, introducing their TWC TV app on a variety of devices including Roku STBs, PCs and Macs, and the Xbox. DISH just announced a similar strategy with their DISH Hopper platform, Virtual Joey, for the Sony Playstation.
With Virtual Joey, subscribers do not need a STB and are given "… access to and control of the Hopper Whole-Home HD DVR, including live TV, recordings and navigation of the electronic program guide," according to a DISH press release. Virtual Joey will be available for both the Sony Playstation 3 and Playstation 4, beginning in Spring 2014. The Virtual Joey will appear as an app in the PlayStation Store.