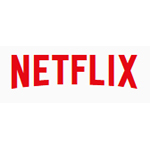 The percentage of households that subscribe to an online video service through their pay-TV provider has more than doubled compared to last year, according to a Parks Associates report. The report, "360 View: Access and Entertainment in U.S. Broadband Households," suggests that a driver of the trend is the increasing number of partnerships between once rival pay-TV and OTT providers.
Last year, 10% of pay-TV households used that provider for their online video as well. This year, that figured grew to 21%. This jump is characteristic of a quickly evolving landscape. It also could mean that people are trimming their spending on traditional pay-TV services.
"The percentage of those open to cancelling pay TV or minimizing their monthly spend on pay TV is also up," said Parks Associates' Senior Director Brett Sappington in a press release. "This ongoing shift is affecting all aspects of service design, promotion, packaging, and pricing. As a result, operators are having to reassess their technology and content investments as well as their partnerships and go-to-market strategy."
Other highlights from the report seem to validate the idea that the sector is changing quickly:
Pay-TV subscription rates dropped from 86% in 2015 to 77% in late 2017
84% of pay-TV subscribers have service from a traditional cable, satellite, or telco provider
Nearly 18% of pay-TV households have a subscription package from an online video service, e.g., Sling TV or a traditional provider now offering an online video bundle
It's not hard to find examples of how fluid the relationship is between the established pay-TV ecosystem and the increasing number of streaming services. For instance, earlier this month, The Diffusion Group said that all the major television networks will offer standalone direct-to-consumer OTT services by 2022. That trend kicked off about three years ago with initiatives by HBO and CBS that have yielded each of them about 5 million subscribers.
Another example was the announcement late last month that ISP and telecom company Consolidated Communications will market DIRECTV NOW, AT&T's OTT service. That service joins other OTT services offered by the traditional pay-TV provider, including HBO Now.