Sponsored Content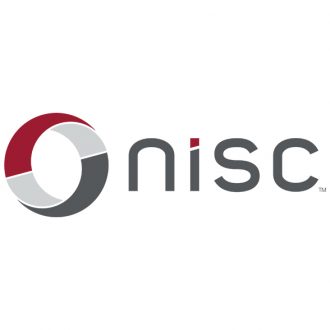 About NISC
NISC is an information technology organization that develops, implements and supports software and hardware solutions for 938 independent broadband companies, electric cooperatives and other public power entities. NISC is an industry leader providing information technology solutions including financials, service, operations and marketing as well as many other supporting platforms and business services. Visit NISC.coop for more information.
The signup process is critical, especially for a new customer. If the process is difficult to understand or requires a lot of time, the customer has a couple of options. They can try to call your office and speak with a customer service representative to walk through the process. This isn't a terrible option, but it does keep CSRs from other important tasks. The other option is that they walk away and end up turning elsewhere for service.
Neither of these options are ideal. The good news is that the right technology can help you tackle both problems at the same time. A solid order management platform, like NISC's SmartHub Order Management, gives your customers a simple signup process that increases customer satisfaction and organizational efficiency.
NISC's SmartHub Order Management gives your customers the power to manage existing services as well as add and upgrade packages 24/7 through the SmartHub web or mobile application. The SmartHub application integrates order management functionality into the same application they can use to pay their bill, monitor their service and even manage their home Wi-Fi network. SmartHub Order Management's shopping cart functionality gives your customers a view of their price changes in real time as they add and upgrade services, which reduces the confusion that account adjustments can cause.
New customers also have the option to sign up for service using SmartHub Order Management. Using the same simple process, they can select their service, add it to their cart and check out simply and efficiently. With added scheduler integration into the iVUE Enterprise System, new customers also have the option to schedule their installation at the same time without leaving the SmartHub app. Customers can view a 30-day window for service and pick a day and time that's convenient to have their new service set up and installed.
SmartHub Order Management makes the process simple, but the benefits aren't just for the customer. NISC Members have seen their new service calls reduced by as much as 80 percent by giving new customers the option to sign up online and schedule their installation at the same time.
That reduction in new service calls increases efficiency by allowing your customer service representatives to focus on other critical tasks and build engagement with your community. With full integration into the iVUE Enterprise System, any additions or updates your customers make to their accounts, including scheduled service, are automatically synced across your organization.
You know what they say about first impressions. And this signup process gives new customers their first look at your company. They have an immediate understanding that it's simple and easy to use your service, increasing customer satisfaction right from the start. And the benefits don't end when a customer is signed up. They can continue to use SmartHub Order Management to add or upgrade services throughout their relationship with your organization.
Empower your customers' accounts and boost your organizational efficiency with NISC's SmartHub Order Management. Learn more at NISC.coop/service.