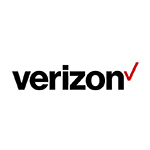 Verizon today closed its acquisition of Moment, a New York-based design and strategy firm founded in 2002. Verizon Moment plans include having former Moment employees join Verizon's growing in-house design team and be responsible for creating end-to-end Verizon customer experiences including in-store, online, mobile and live customer service by phone or chat.
The Moment team will focus on increasingly personalized digital experiences such as the My Verizon app, and play a key role in the development of new services and experiences across Verizon's businesses.
The My Verizon app provides users with a data support center, enhanced browsing and shopping, on-demand support and simplified billing, as we reported when the feature was announced.
Verizon Moment Synergies
"We're thrilled to welcome this team of talented designers into the Verizon family as we push into more integrated experiences across every consumer touch-point," said Verizon Chief Customer Experience Officer Scott Zimmer, in a prepared statement. "We know our customers expect an experience that's as legendary as our network, and Moment's wealth of experience will position us to deliver for our customers on their terms, wherever and whenever they need us."
For over 15 years, Moment built a design practice balancing business with the technology and human elements necessary to bring digital products into the world, today's press release said.
"We're excited to join Verizon to create breakthrough experiences with real-world impact," said Brendan Reynolds, former CEO of Moment and now Verizon Wireless head of customer experience design. "This is our passion, and we can't imagine a better place to do amazing work."
Moment's customers have included ESPN, Bloomberg, Tiffany & Co., American Express, Memorial Sloan Kettering Cancer Center, Sports Illustrated, J.P. Morgan Chase and Johnson & Johnson.