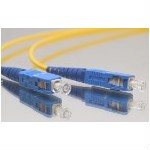 Telecom and electric cooperative fiber deployments now exceed 360, according to a new report from the Institute for Local Self-Reliance (ILSR). Among those are 210 deployments supporting gigabit broadband service.
The U.S. has about 260 telephone cooperatives and 834 electric cooperatives, primarily serving rural areas, the ILSR noted. Most telephone cooperatives are already transitioning to all-fiber networks: While only 3.8 million people live within telephone cooperative serving areas, 62% of them can receive fiber internet from their cooperatives.
Fiber broadband deployments are less common among electric cooperatives but are seeing a sharp rise, the researchers said. At least 109 rural electric cooperatives have embarked on fiber projects – up from just a handful in 2012.
Cooperative Fiber Deployments
Just over one fifth (21%) of people living in rural areas have access to fiber internet, according to the ILSR report, titled "Cooperatives Fiberize America." Thirty percent of fiber service available in rural areas is provided by rural cooperatives, according to the researchers.
The report includes a map of current and predicted cooperative fiber networks. The map is based, in part, on information reported by network operators on Form 477 as of June 2019, which means it may overstate broadband availability somewhat. Predicted deployments were determined based on funding received in the Connect America Fund CAF II auction.
ILSR has been keeping close tabs on cooperative fiber deployments and has documented steady growth in recent years.
An ILSR report from 2017 based on data from December 2016 found only 67 cooperative gigabit deployments and only 60 electric cooperative fiber deployments.
An update issued in 2019 found about 350 cooperative deployments, including 140 gigabit deployments.
The ILSR report authors expect to see continued growth in cooperative fiber deployments. The authors note, for example, that several states – including Georgia, Mississippi, North Carolina, Indiana, Colorado, Maryland, and Texas — have passed laws to make it easier for cooperatives to undertake fiber projects, in some cases outside the cooperatives' traditional serving areas.