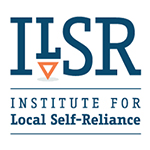 The U.S. now has 750 communities where broadband services are offered by a local municipality or electric cooperative, according to the Institute for Local Self-Reliance. The latest ILSR community broadband map plots the locations of these networks.
This is the first time that the group has added services by electric cooperatives. Previously, only municipal networks were tracked. "What this update shows is that, despite federal hostility to community network solutions, more communities are investing than ever," said Christopher Mitchell, director of the Community Broadband Networks initiative at the Institute for Local Self-Reliance in a press release. "Municipal and cooperative networks were essential in driving electrification."
ILSR Community Broadband Map
The highlights of the ILSR's findings:
55 municipal networks serving 108 communities with a publicly owned FTTH citywide network.
76 communities with a publicly owned cable network reaching most or all of the community.
197 communities with some publicly owned fiber service available to parts of the community (often a business district).
More than 120 communities with publicly owned dark fiber available.
More than 130 communities in 27 states with a publicly owned network offering at least 1 gigabit services.
258 communities served by rural electric cooperatives.
10 communities served by one broadband cooperative. (Networks operated by telephone coops will be added to the next iteration of the map, ILSR says.).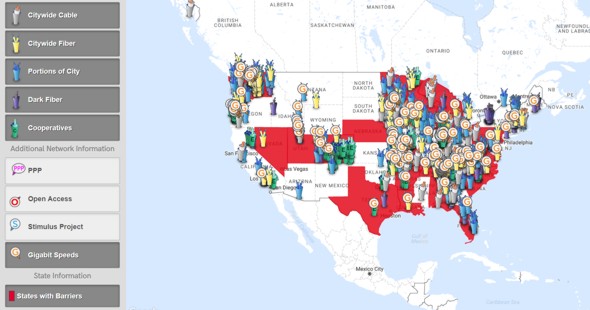 The group says progress was made despite the fact that about 20 states have barriers to broadband deployment in place. The future of community broadband is bit up in the air as net neutrality ends and a new normal has not yet taken hold. For instance, this week Montana reportedly became the first state to require that ISPs must abide by the types of rules that recently were rescinded in order to win state contracts. Other states are mapping their own post net neutrality rules and regulations.
Community broadband services can be a good deal for residents, according to Responsive Communities at the Berkman Klein Center for Internet & Society Research at Harvard University. Researchers there  found that community broadband prices beat those of their least expensive competitor in 23 of 27 markets assessed.