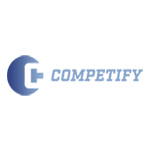 The special access market is not competitive — and based on data it has collected, the FCC is likely to assert that, said representatives from a range of organizations that buy special access circuits on Wednesday. Representatives from companies such as Sprint and Level 3, as well as organizations such as the Ad Hoc Telecommunications Users Committee and the Community Broadband Networks Institute for Local Self-Reliance discussed the special access market on a conference call with reporters organized by Competify, an interest group that was formed for the express purpose of promoting competition in the special access market. All of the entities that were on the call have one thing in common: they buy special access circuits from the nation's largest price cap carriers or represent entities that do.
"Market conditions will show that we have a significant issue," predicted Chip Pickering, CEO of INCOMPAS, an organization representing competitive carriers formerly known as Comptel. Large incumbent carriers, Pickering said, have been able to charge "monopoly rents," and "pro-competitive reforms" should be established.
"If you allow one or two [carriers] to dominate the market and share monopoly rent, the entire market suffers and consumers will have less investment and innovation," he said.
Special Access Contract "Fresh Look"
Potential pro-competitive steps the FCC could take could include deeming certain aspects of today's special access contracts – such as multi-year lock-in contracts – unenforceable, call participants said. Another possibility is that parties involved in existing contracts would be able to get a "fresh look" at their contract and potentially would be able to switch to a competitive carrier even if the terms of the contract with the incumbent carrier have not ended.
Special access circuits are last-mile TDM connections which, as participants on the call highlighted, are used for a wide range of purposes, including cellsite backhaul, connectivity to schools and other anchor institutions, interconnecting business locations and more. During the monopoly era, the FCC regulated pricing for these services, but when the telecom market was opened to competition, the commission deregulated areas where the incumbent carrier argued that a competitive special access market had emerged.
In 2012, however, the FCC responded to complaints that competition was not as strong as believed and ceased offering special access pricing flexibility in any new areas pending further review. The review process included collecting a huge amount of data about special access pricing— data has been closely guarded and made available only to people such as economists hired by stakeholders who have gone through an approval process. A comment filing process concludes today, which is what occasioned Wednesday's call.
As Colleen Boothby, representative for the Ad Hoc Telecommunications Users Committee noted, the FCC already released a few overview observations about the special access price data collected. She noted, for example, that although AT&T has argued that a "sea change" has occurred and few people are buying TDM circuits, TDM circuit sales for some large price cap carriers actually increased between 2010 and 2013 – the last year for which data was collected.
According to Boothby, when special access initially was deregulated in some areas, the first thing the incumbents did was raise rates. Yet "if markets are competitive enough to regulate, you don't see price increases," she argued.
Incumbent carriers have questioned the wisdom of basing decisions on data from 2013, arguing that the market has become more competitive since then. But according to Boothby, incumbents have incorrectly made that argument so many times in the past that "the commission should have learned to take those claims with a huge grain of salt because they have proved to be misleading… representations."
AT&T Offers a Different View
In a blog post, AT&T Senior Vice President-Federal Regulatory Bob Quinn offered a different take on the FCC special access data. "[T]he data shows two things," wrote Quinn. "First, that facilities-based competitors are serving 95% of all MSA census blocks (on average, about 1/7 of a square mile in an MSA) nationally where there is demand for special access services, and, second, that 99% of all business establishments are in those census blocks."
He added that "To be sure, there are areas of the country where there is no competitive fiber, but the data shows that there is virtually no special access demand in those areas." According to Quinn, "we've likely wasted years at the behest of some interests who are looking for a price break on their use of antique technology even if the facts don't support them."