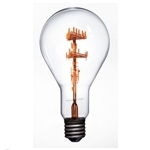 With urbanization continuing at a rapid pace, urban planners and managers are turning to the latest innovations in information and communications technology (ICT) to help chart sustainable development pathways. According to a new study from IHS Technology, the number of so-called "smart" cities will more than quadruple worldwide, to 88, within a 12-year period beginning 2013.
The number of smart cities across the Americas region, according to IHS's definition, will increase and total 25 by 2025, according to IHS Technology's "Smart Cities: Business Models, Technologies and Existing Projects" report.
Smart city project in the Americas tend to have a narrower focus than corresponding projects in Europe, IHS analysts note in a press release. Whereas smart city projects in European cities such as Amsterdam and Vienna are broad-based, those in cities in the Americas region "often focus on a single functional area, such as mobility and transport."
Smartt City Investments
IHS Technology forecasts annual investment in smart city projects will exceed $12 billion by 2025, up from slightly more than $1 billion in 2013. As IHS Technology explains, "Smart cities are emerging in response to an increasingly urbanized world dealing with scarce resources, along with the desire to improve energy efficiency.
"By providing appropriate technologies and solutions, smart cities can deal with issues such as congestion and energy waste, while also allocating stressed resources more efficiently and helping to improve quality of life."
Cities are discovering the huge energy savings afforded by making use of LED lighting, for instance, "an area that can take as much as 40 percent of a city's energy budget."
According to the U.N., as of mid-2009, about half of the world's human population – some 3.42 billion people – now were living in urban areas, IHS points out. That's putting pressure on, degrading and destroying supporting ecosystems and contributing to natural resources scarcity. "Smarter solutions can be deployed to lessen the negative effects of growing urbanization," IHS analysts state, "including the use of sensors to monitor traffic, or the implementation of smarter ticketing solutions to improve the use of public transport."
Sensors can also be used to better manage precious and vital water resources. "Smart cities can allocate this precious resource, using sensors to manage water use or provide critical information on water-shortage levels. In Santander, Spain, soil-humidity sensors detect when land requires irrigating for more sustainable water use," analysts highlight.
Furthermore, smart city projects also boost job creation and improve urban quality of life, which reduces the chances residents will move elsewhere. As IHS elaborates, "If city denizens feel that smart cities improve their way of life, the likelihood of them leaving is reduced, helping the city maintain revenue through the taxes that are collected.
"Meanwhile, territories can attract new talent or businesses dazzled by the prospect of living in a smartly functioning city. Ultimately, the intentions of smart city projects—and the associated return on investment—will depend on the smart city technologies being put to use."
Smart city projects are typically initiated via public-private partnerships, IHS notes. Build-operate-transfer (BOT), build-operate-comply (BOC), and municipal-owned-deployment are the three main forms of business models, with BOT the most common.