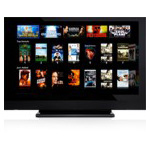 Net subscriber additions for U.S. pay-TV operators dropped nearly 350,000 quarter-over-quarter (QoQ) in 2Q 2012, the largest decline ever recorded, according to the latest data from IHS Screen Digest. Weakening economic conditions and intensifying competition from OTT video services such as Netflix took their toll on pay-TV subscriber adds, according to IHS Screen Digest.
Pay-TV Households in Decline
U.S. basic pay-TV video subscriptions totaled 100.9 million as of end-2Q, a decline of 348,000 from 101.2 million in 1Q, according to the IHS Screen Digest service. That's slightly worse than the 340,000 decline experienced in 2Q 2011.
"Poor economic conditions played a role in declining subscriber additions for pay-TV operators in the second quarter," Erik Brannon, IHS analyst for U.S. television, commented. "Another challenge was in the competitive threat posed by OTT services, such as Netflix. Consumers are spending an increasing amount of time using Netflix at the expense of traditional services like cable and satellite, which may lessen the incentive to retain a pay-TV subscription."
New U.S. satellite pay-TV subscriptions also fell in 2Q, down 62,000. The drop was the first contraction since 2Q 2011, according to IHS Screen Digest. DirecTV's loss of 52,000 subscribers– it's first ever loss– was the main culprit.
TelcoTV Helps Soften Pay-TV Declines
In contrast to cable and satellite pay-TV, U.S. telcos added to their pay-TV subscriber bases in 2Q, though at a slower rate than in the past. Net pay-TV subscriber adds for U.S. telcos rose 312,000, which offset the declines in cable and satellite. Nonetheless, the gain was significantly less than the 394,000 adds a year ago, IHS Screen Digest report authors noted.
Mainstream pay-TV providers' efforts to outcompete OTT services continue. "Pay-TV players are betting that by adding extra value for their subscribers—with new offerings like TV Everywhere, faster Internet speeds and deep discounting promotions—they can stem the tide of subscribers defecting to OTT, and entice new ones to join," Brannon continued.
OTT Presents Pay-TV Challenge
"Still, while OTT presents a challenge to pay-TV, the magnitude of the threat is largely overblown. Pay-TV losses in the second quarter of 2012 were only slightly worse than the second quarter of 2011, largely due to seasonality, and also the economy."
That said, IHS analysts note that Netflix's subscriber base continues to grow. Competing offerings from well-established cable, broadcast and telco providers, in contrast, aren't keeping up. That's led pay-TV operators to ramp up acquisitions in their quest for new subscribers. 2011 saw the highest number of cable deals in recent history, according to IHS Screen Digest– 23. Totals to date for 2012 aren't inspiring, however.
Cable service providers are benefiting from adding voice and data, though gains come come at the expense of legacy telco DSL customers, Brannon added. "Our view that the business will remain sound has not changed. However, it is important to note the widening gulf in the number of TV households vs. pay-TV households."