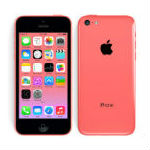 When Apple announced it would introduce new smartphone models – the iPhone 5s and 5c – many expected the market leader to change its design, production and pricing strategy in response to a flood of cheaper, mostly Android-based, smartphones from competitors. Instead, with the 5c, Apple stayed the course that has served it so well to this point – "combining premium pricing with a hardware design almost completely identical to the original iPhone 5," according to preliminary results of an IHS Teardown Analysis.
The Bill of Material (BOM) for the iPhone 5c with 16 gigabytes (GB) of NAND flash memories totals $166, according to IHS' dissection of the product, rising to $173 when manufacturing expenses are added in. The BOM for the 32-GB model comes in at $183.
The iPhone 5c's $197 BOM is "considerably less" than that of the original 16-GB iPhone 5, which was calculated by an IHS Teardown a year ago. But "it's still on the high end for a smartphone," IHS analysts highlight in a press release.
"Many expected Apple to take an affordable strategy with the iPhone 5c, producing a lower-cost smartphone that would be priced at around $400 in order to address developing markets, such as China," IHS senior analyst for wireless communications Wayne Lam was quoted.
"However, the reality of the iPhone 5c is completely different, with Apple offering a phone with a $173 BOM and manufacturing cost, and a $549 price tag—without subsidies. Once again, Apple has stuck to its old tried-and-true formula of optimizing its iPhone hardware gross margins to attain maximum profitability."
"The iPhone 5c is basically an iPhone 5 in a plastic disguise," added IHS senior director, cost benchmarking services Andrew Rassweiler. "Just as in the original iPhone 5, the 5c uses an Apple A6 processor, a 4-inch retina display, and low-power Double Data Rate 2 (DDR2) DRAM—among other commonalities.
"Because of this, the iPhone 5c benefits from the normal cost reductions that typically occur for electronic devices during the period of a year. The combination of the design and component reuse—and the plastic enclosure—has allowed Apple to offer a less expensive version of the iPhone, although it's still not cheap enough to be a true low-cost smartphone."
IHS determined that the cost of the iPhone 5c's display module totaled $41, a 7% decrease from $44 a year ago. "Maintaining the same specification and the same suppliers for the panels as the iPhone 5 has helped Apple hold the line on its display costs for the 5s," explained Vinita Jakhanwal, director of mobile and emerging displays and technology.
"Japan Display Inc., LG Display and Sharp have been the main display suppliers for the iPhone 5 for more than a year, allowing Apple to provide them the opportunity to enhance their manufacturing yields and efficiencies."
The iPhone 5c's radio frequency (RF) transceiver is its most distinguishing feature, according to IHS. It has been updated to support more 4G LTE bands, making use of Qualcomm's WTR1605L RF chipset, which supports up to seven simultaneous LTE connections during operations. That's two more than the original iPhone 5's older Qualcomm RTR8600L.