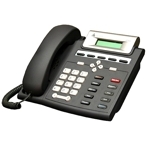 Businesses' increasing use of cloud services is dampening growth of unified communications systems (UCS), according to new market research from IHS Infonetics.
Businesses are putting off purchases of new phone systems, IHS Infonetics highlights in "Enterprise Unified Communications and Voice Equipment." The market research provider found that global enterprise PBX revenue fell 6 percent in 2015's first quarter (1Q'15).
Global PBX Spending
Collectively, worldwide enterprise spending on TDM, hybrid and pure IP phone systems fell to $1.6 billion in 1Q'15. Due to strong demand in Asia-Pacific, pure IP PBX revenue was the sole market segment to post growth year-over-year (YoY), IHS Infonetics' research director for VoIP, UC and IMS Diane Myers pointed out.
"Things have started to slow on the unified communications (UC) front as well, which we attribute to movement to the cloud as businesses look for ease of management and flexibility," Myers added.
Other highlights from IHS Infonetics' enterprise telephony market report include:
PBX line shipments were up 3 percent in 1Q15 from 1Q14;
Pure IP PBX line shipments were a strong driver, up 17 percent year-over-year following a solid 4Q14;
Hybrid IP PBXs accounted for around 60 percent of all lines shipped in 1Q15;
Sales of unified communications (UC) applications dropped 5 percent in 1Q15 from the year-ago first quarter as enterprise spending remained conservative;
In 1Q15, the top enterprise telephony vendors are Cisco and Avaya, while Microsoft continues to dominate the UC platform market.