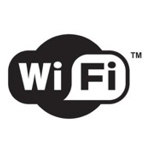 Carrier-driven WiFi offload will take on a greater role in managing growing mobile data traffic in coming years as "WiFi offload is becoming a critical component of the Het-Net," according to a new iGR market study of WiFi offload across six regions from 2012-2017.
The predominant form of WiFi offload today is user-driven: "an end user chooses a WiFi connection over his/her mobile broadband connections," possibly due to coverage issues, the desire for a faster connection, or to avoid bumping up against their monthly mobile data plan allowance," iGR explains in a press release.
Carrier-driven WiFi offload, in contrast, entails "the mobile operator actively switching 3G/4G traffic to a WiFi network. The main issue here is technology; operators have to have the right equipment both in the network and in handsets. Today the necessary technology is just starting to emerge. By 2017, iGR expects it to be far more prevalent."
North America average monthly mobile data traffic per connection amounted to 1,793 megabytes (MB) in 2012. That will grow to 2,145 in 2013 and 4,515 MB in 2017, according to iGR's forecast, second only to Japan over the period. The story is essentially the same across all six world regions covered in iGR's "Global WiFi Offload Traffic Forecast, 2012 – 2017: Moving Toward the Het‐Net" – one of strong growth. That's going to keep the pressure on mobile carriers, iGR notes, with carrier WiFi playing a greater part in their doing so.
"WiFi offload can provide needed relief for congested 3G and 4G networks in all global reasons," iGR president and founder Iain Gillott was quoted as saying.
The extent of WiFi network infrastructure varies considerably across world regions, iGR points out. "The reasons behind regional differences in WiFi deployments are as much due to differences in GDP, regulation and taxation, as they are to availability of spectrum, affordability of devices relative to median income, literacy levels, population and population densities."