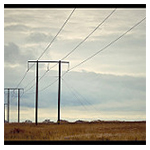 Rural broadband was front and center today on Capitol Hill, with the House Energy and Commerce committee's Communications and Technology subcommittee holding hearings on rural broadband and closing the digital divide. A whopping 25 legislative resolutions that address rural broadband expansion to the nation's unserved and underserved are before the committee.
The resolutions focus on a plethora of issues, from funding rural broadband expansion, to reigniting mapping of broadband access, to streamlining regulations for broadband infrastructure construction.
Show Me The Money
There was much discussion about streamlining regulations and enlisting state and local governments to help bring broadband to the unserved and underserved. Those 25 resolutions go in to detail for these and many other broadband and infrastructure issues. But the key takeaway from today's hearing is if we as a nation want to be serious about solving the digital divide, we will have to accept that direct funding from federal, state, and local sources will be required. And significantly so.
"Absent funding, there is no broadband," commented Peter Welch (VT-D) during opening comments. "It's as simple as that."
It was a theme heard throughout and echoed by all the witnesses, which included a who's who of rural broadband advocates and stakeholders, including the CEOs of the American Cable Association (ACA), NTCA-The Rural Broadband Association, and USTelecom. CTIA, representing wireless interests, was present, as were consumer and environmental advocates.
Both Shirley Bloomfield, CEO of NTCA and Jonathan Spalter, CEO of USTelecom advocated direct federal funding be dispersed through the existing USF program to achieve these goals.
"To realize these goals, it is essential that Congress not only look at new ideas for building out rural broadband, but also focus on ways to leverage those programs that have already been most successful in doing so," said Bloomfield in her prepared remarks.
Matt Polka, CEO of ACA urged that any funding be technology neutral, be dispersed through reverse auctions, and not be used to fund competitive overbuilds of existing non-subsidized operators.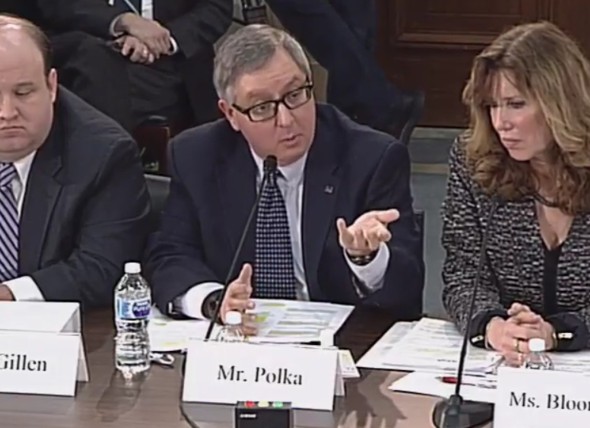 "Fixed and mobile broadband providers are spending, and will spend, $75B+ annually to upgrade and expand broadband networks, said Polka in his prepared remarks. "Above all, you should not undermine these investments, such as by permitting government funds to be used to overbuild providers or adopting measures that are not competitively and technology neutral."
LIFT Act
With regards to actual funding, one resolution before the committee does address it. The Leading Infrastructure for Tomorrow's America Act, or LIFT Act,  would provide $40 billion for rural broadband funding. This bill would allocate 75% of those funds to be dispersed through the Commerce Department towards direct funding to providers, and 25% would be allocated directly to the states. Both allocations would use reverse auctions to distribute the funding.
Funding would need to support broadband tiers of 100/3 Mbps generally, but 25/3 Mbps for 'remote' areas. The bill calls for matching funds from the private sector and other governmental agencies, or public-private partnerships.
Of course this is just a bill before a committee, with a very long way to go before it can become law. And while $40 billion is a nice number, in reality, it's more of a down payment, if the digital divide is to be adequately addressed. Will it be a framework, as a part of President Trump's infrastructure plan?
If You Can't Measure It, You Can't Manage It
Another key theme raised at today's hearing is the importance of accurate data which measures broadband access and availability. There is simply no accurate national database of broadband availability, which makes it fairly impossible to know if the digital divide can truly be fixed.
"If you can't measure it, you can't manage it," said Spalter of USTelecom during questioning. The committee and witnesses recognized the complex task of not only mapping broadband access, but verifying its accuracy. There was lots of discussion regarding the need, but little discussion on how to achieve it.
Spalter did recommend the federal government consider enlisting the Census Bureau to help. Broadband mapping is addressed in the legislative proposals now before the committee.