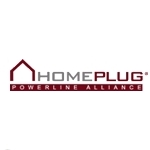 As digital home applications become increasingly more sophisticated, home networking standards are evolving to support them.  Three separate announcements this week, timed for CES, showcase new standards development efforts in this area.
The HomePlug Powerline Alliance announced the availability of the HomePlug AV2 specification, which aims to enable significant performance and coverage enhancements for broadband networking over powerline wires. The IEEE announced that the new IEEE P1901.2 standard for low-frequency narrowband power line communications for smart grid applications has entered its final approval process. In addition the HomePlug Powerline Alliance issued a release to congratulate the IEEE 1905.1 working group on the approval of the IEEE P1905.1 hybrid networking draft standard, which aims to combine wired and wireless communications within the networked home.
HomePlug AV2
According to the HomePlug Powerline Alliance's AV2 announcement, the new specification supports "gigabit-class" broadband speeds, making it "ideal for Internet video, multi-room IPTV, online gaming, HD audio and other high-demand networking uses, particularly when using multiple HD devices simultaneously." Importantly, the standard also is backward-compatible with existing HomePlug AV/ IEEE 1901-compliant products.
"AV2 greatly increases the capacity of home networks to support ultra-high speed applications by increasing the network's bandwidth and also greatly improves reliable delivery of that bandwidth to all areas of the home," said Kurt Scherf, senior analyst for Parks Associates, in the announcement.
IEEE P1901.2
Home area networking, the in-home network supporting smart grid applications, is one of the target applications for the IEEE P1901.2 standard, which aims to support data rates up to 500 kb/s at transmission frequencies of less than 500 kHz using indoor or outdoor communications over low-voltage power lines. Other target applications include connectivity between the power grid and the utility meter or electric vehicle charging station, as well as lighting and solar-panel communications.
"Smart Grid projects worldwide are moving ahead, and broad adoption of flexible, globally applicable standards such as IEEE P1901.2 for low-frequency, narrowband power-line communications are needed now to accelerate wider-scale rollout," said Jim LeClare, chair of the IEEE P1901.2 working group, in the announcement.
According to the announcement, the IEEE P1901.2 standard supports the "balanced and efficient use of the PLC channel by all classes of low-frequency, narrowband devices by defining detailed mechanisms for coexistence among standard technologies operating in the same field, data rate and frequency band."
Balloting on the draft standard will continue through January 25.
Hybrid networking
It's not surprising that the HomePlug Powerline Alliance made a point of congratulating the IEEE on the approval of the P1905.1 hybrid networking standard, considering that the IEEE 1901 powerline networking standard using HomePlug technology is featured in IEEE 1905.1.
"Hybrid products that combine Wi-Fi, HomePlug, MoCA or Ethernet technologies are already sold in many retail stores today," said Rob Ranck, president of the HomePlug Powerline Alliance, in the announcement. "The IEEE 1905.1 standard enables seamless communication from one medium to another and is an important step towards mass deployment of hybrid networking products."
As the announcement explains, the IEEE hybrid networking standard is "a software abstraction layer that will be designed into stationary devices such as game consoles, network attached storage devices, Blu-Ray players, televisions, set top boxes and broadband routers, as well as mobile devices such as laptops, tablets and smartphones to enable a single hybrid network in the home."