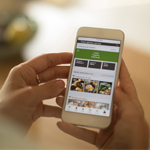 Smartphone shipments saw a big drop in the first quarter of 2020 compared to the first quarter of a year ago, according to a new report from International Data Corp. (IDC). In fact, the 1Q20 decline is the largest percentage drop on record, the market research firm reports.
Consumers were already balking at the high cost of smartphones, as Telecompetitor reported earlier, while the ongoing pandemic further stressed consumer's spending capability as well as production capacity.
Smartphone Shipments Drop
IDC's quarterly phone tracker report shows that worldwide shipments of smartphones fell 11.7% to 275.8 million. While first quarter shipments are perennially weak, according to the research firm, the decline is the largest ever when looking at comparable annual periods.
The drop is largely due to the COVID-19 pandemic, which led to the peak of the lockdowns in China, actions that extended to the rest of the world by the end of the quarter. Indeed, China's 20.3% decline was the largest among countries and weighed heavily on the totals since China constitutes almost a quarter of worldwide shipments. Other regions that contributed to the drastic worldwide decline were the United States and Western Europe, which declined by 16.1% and 18.3%, respectively.
"This drop in demand, combined with the lockdowns and closures of retail shops across the globe, strongly impacted all consumer device markets, including mobile phones," said Nabila Popal, research director with IDC's Worldwide Mobile Device Trackers, in a prepared statement. "As the uncertainties of the lockdowns and total economic impact linger, vendors are reconsidering their outlook for 2020."
The top 3 smartphone suppliers were Samsung, Huawei, and Apple. Samsung shipped 58.3 million smartphones in the quarter and regained the top smartphone position with a 21.1% share. Huawei held the number two position, with Apple rounding out the top three.