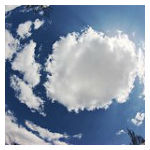 Public cloud services revenue is growing at double-digit rates, reaching a total of $45.7 billion in 2013, according to a new report from IDC, which forecasts the market will grow at a compound annual growth rate (CAGR) of 23 percent through 2018.
Cloud software and cloud infrastructure are the two cloud services product groups in IDC's software taxonomy. Spending on cloud software represented nearly 86 percent of overall spending in the cloud services market last year, according to IDC's "Worldwide Semiannual Public Cloud Services Tracker." Cloud infrastructure spending accounted for the remaining 14 percent.
Public Cloud Services Spending
Within the cloud software product category, IDC includes software-as-a-service (SaaS) and Platform-as-a-Service (PaaS). According to IDC:
The SaaS category has been mainly driven by enterprise applications solutions, such as enterprise resource management (ERM) and customer relationship management (CRM), followed by collaborative applications;
Holding a smaller share of the SaaS category are System Infrastructure Software solutions, such as Security and Storage software. From a competitive perspective, the SaaS service provider ecosystem is largely led by Salesforce.com followed by ADP and Intuit. Traditional software vendors like Oracle and Microsoft hold the 4th and 5th position respectively;
The PaaS market has been largely driven by Integration and Process Automation solutions, Structured Data Management solutions, and Application Server Middleware. The competitive market is led by Amazon.com, followed by Salesforce.com and Microsoft, who are tied for the number 2 position. GXS and Google hold the 4th and 5th positions, respectively.
The sole category within the cloud infrastructure product group, Infrastructure-as-a-Service (IaaS) is comprised of two markets: Server and Basic Storage. Amazon.com holds a 40 percent market share in this market, with RackSpace, IBM, CenturyLink and Microsoft rounding out the ranks of the top 5 vendors.
Globally, the U.S. holds a commanding 68 percent share of public cloud services, IDC finds. Western Europe follows with a 19 percent market share. IDC forecasts that the U.S. market share will decline to 59 percent by 2018, with Western Europe's market share rising to 23 percent. Emerging regions are expected to grow at an above worldwide average rate.
Commenting on the study's results, IDC Senior Vice President and Chief Analyst Frank Gens stated, ""Data provides the edge to companies that can leverage their information for competitive advantage, through new products and services or an enriched customer experience. Software for data management, data access, and collaborative information sharing continues to lead the growth in the overall software industry."