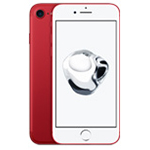 Worldwide spending on mobility solutions will top $1.6 trillion this year, a 3.2% increase over 2017, according to the International Data Corporation's (IDC) new Worldwide Semiannual Mobility Spending Guide.
The solid growth is expected to continue through 2021, a compound annual growth rate (CAGR) of 2.8%, with spending on mobility-related hardware, software, and services surpassing $1.7 trillion.
Mobility services will be the largest technology category throughout the 2016-2021 forecast period, accounting for nearly 60% of overall mobility spending and surpassing $1 trillion in 2021, according to IDC. Mobile connectivity services dominates this category, accounting for more than 90% of all mobility services spending. However, enterprise mobility services, which are focused on the planning, implementation, operation, and maintenance and support of mobile strategies, applications, and devices or the final consumption of services through a mobile device, will see notable spending growth with a five-year CAGR of 15.0%.
Hardware will be the second largest technology category with spending forecast to reach nearly $675 billion in 2021. Smartphones will account for roughly 75% of all hardware spending throughout the forecast as consumers upgrade and refresh their mobile phones and enterprises equip their workforce with handheld devices that can run mobile apps and communicate in real time. While notebooks will see modest spending growth (1.5% CAGR) throughout the forecast, tablets are expected to experience a decline (-1.9% CAGR).
"The new mobility use cases and technology adoption in enterprises is driving growth in all three facets of the market, from devices to software and services," said Phil Hochmuth, IDC program director, enterprise mobility, in a prepared statement. "As device capabilities continue to evolve with augmented reality (AR) and artificial intelligence (AI), and with 5G networks on the near horizon, technology choices for mobile technology buyers will become increasingly complex and critical to business success."
Consumers will provide more than 70% of total mobility spending throughout the forecast with most of this spending – more than $1 trillion per year – going toward mobile connectivity services and smartphones combined. Consumer spending is also forecast to slow considerably starting in 2019 when annual growth rates dip below 1%, contributing to a five-year CAGR of 1.6%.