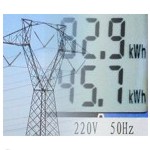 Technology and services revenue connected to the burgeoning "Internet of Things" (IoT) marketplace will grow at an 8.8% compound annual growth rate (CAGR) from 2012-2017, increasing from $4.8 trillion to $7.3 trillion, according to a new report from IDC. In its "Worldwide Internet of Things Spending by Vertical Market 2014-2017 Forecast," the market research company defines IoT as "a wired or wireless network connecting devices, or 'things,' that is characterized by autonomous provisioning, management, and monitoring." Connected homes and autos, smart meters and utility grids, as well as personal wellness and connected health, they are all categories in the emerging IoT sector of the global economy according to IDC's classification schema. "IoT already impacts our everyday life down to the smallest processes. The vertical opportunity that arises from IoT is already in play, but only if the need for vertical expertise is recognized and offered. Realizing the existence of vertical opportunity is the first step to understanding the impact – and therefore market opportunity that exists – for IT vendors," IDC explains in a press release. Initially, IDC sees the greatest opportunities in the consumer, discrete manufacturing, and government verticals. Key takeaways from the report include:
The IoT/M2M market is growing quickly, but the development of this market will not be consistent across all vertical markets. Industries that already "understand" IoT will see the most immediate growth, such as industrial production/automotive, transportation, and energy/utilities. However, all verticals will reflect great opportunity.
IoT is a derivative market containing many elements, including horizontal IT components as well as vertical and industry-specific IT elements. It is these vertical components where IT vendors will have to distinguish themselves to address industry-specific IoT needs.
IoT opens up many IT vendors to the consumer market, providing B2B2C services to connect and run homes and automobiles – all the places that electronic devices will have a networking capability.
"The Internet of Things market must be understood in terms of vertical markets because the value of IoT is based on individual use cases across all markets," elaborated IDC Global Technology and Industry Research Organization senior analyst Scott Tiazkun. "Successful sales and marketing efforts by vendors will be based on understanding the most lucrative verticals that offer current growth and future potential and then creating solutions for specific use cases that address industry-specific business processes." "The IoT market will greatly impact and offer the potential for vertical-aligned businesses to improve both performance and profitability," he continued. "The IoT solutions space will expand exponentially and will offer every business endless IoT-focused solutions. The initial strategy of businesses should be to avoid choosing IoT-based solutions that will solve only immediate concerns and lack 'staying power'."