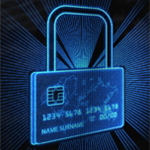 Worldwide spending on security products and services will grow sharply over the next five years as companies try to meet regulatory requirements and fend off security threats, according to a new security spending forecast from International Data Corporation (IDC).
IDC's research shows that worldwide spending on security-related hardware, software, and services will be $106.6 billion this year, an increase of 10.7% over 2018. By 2023 the amount will total $151.2 billion, representing a 9.4% compound annual growth rate (CAGR).
The largest share of security spending will go to services, with a total of $47 billion this year and a five-year CAGR of 11.2%, according to IDC. The services category includes managed security services, integration services, consulting services, and IT education and training.
In other categories:
Companies will spend $38 billion on software, including endpoint security software, identity and digital trust software, and security analytics, intelligence, response, and orchestration software, this year.
Hardware spending will exceed $21 billion, with much of that total going to network security products.
"Looking at security spending across industries, banking, manufacturing, and government control the largest security IT budgets as they are charged with protecting highly sensitive data and meeting myriad compliance mandates," said Karen Massey, research manager, IDC customer insights and analysis, in a prepared statement.  "Robust investment in key security solutions is due to myriad facets of security needs, including data loss and prevention, compliance and risk management, increasingly sophisticated cyber schemes, and digital transformation complexity."
Banking, discrete manufacturing, and federal/central government will account for nearly 30% of all security spending worldwide this year, devoting a significant portion (more than 35%) of their spending on managed security services and integration services.