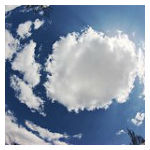 The cloud and an exciting array of emerging technology will drive significant growth in worldwide ICT spending during the next five years, according to IDC.
The firm reports that worldwide spending on information and communications technology (ICT) will grow from $4.3 trillion last year to $5.6 trillion by 2021, a compound annual growth rate of 6% in constant currency terms. Growth will accelerate from 5.5% this year to 6.5% in 2021.
New technologies that will drive this growth include the Internet of Things (IoT), robotics, augmented and virtual reality, cognitive computing and artificial intelligence (AI).
Worldwide ICT Spending
The spending should be seen within the context of a fundamental shift in telecommunications. The release points to the new technology and the transition from traditional ICT – which is mature – to the cloud. Indeed, cloud growth will cannibalize traditional ICT revenues. The established sectors won't be completely shut out, however. IDC found that traditional IT spending will increase 3% to 4% and telecommunications spending 1% during the next five years.
"The Innovation Accelerators are an important driver for the 3rd Platform, which is rapidly replacing the 2nd Platform of on-premise data centers, devices, and software," Stephen Minton, the vice president in IDC's Customer Insights & Analysis group, said in a press release "Not only does this introduce new high-growth categories like VR viewers, drones, 3D printers, and IoT solutions, but it also represents a growing shift in traditional categories like the growth of IoT servers or cognitive AI software."
The changes in telecommunications and network computing are so stark that IDC early this year created a category under the umbrella of digital transformation technologies. The company in February forecast that those technologies would grow at a 17.9% CAGR from 2015 to 2020 and reach $2 trillion. Gartner also sees spending growth. In April, it predicted that IT spending would increase 1.4% globally in 2017 compared to last year.