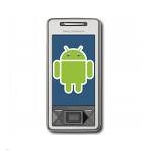 Smartphones using either Apple's iOS or Google's Android mobile operating systems (OS) continue to dominate the global market. Taken together, 85% of all smartphones shipped in 2Q were equipped with one or the other, a new combined high, according to the latest data from IDC.
Android smartphones alone accounted for a 68.1% share of global smartphone shipments in 2Q, according to IDC's "Worldwide Quarterly Mobile Phone Tracker." "Android continues to fire on all cylinders," commented Ramon Llamas, senior research analyst with IDC's Mobile Phone Technology and Trends program. "The market was entreated to several flagship models from Android's handset partners, prices were well within reach to meet multiple budgetary needs, and the user experience from both Google and its handset partners boosted Android smartphones' utility far beyond simple telephony."
In contrast, the fortunes of BlackBerry and Symbian, two early smartphone pioneers and market leaders, continue to slide. Both saw their global market shares fall below five percent in 2Q, totaling 4.8% and 4.4%, respectively.
"The mobile OS market is now unquestionably a two-horse race due to the dominance of Android and iOS," stated Kevin Restivo, IDC's Worldwide Quarterly Mobile Phone Tracker senior research analyst. Nonetheless, he added, "With much of the world's mobile phone user base still operating feature phones, the smartphone OS market share battle is far from over. There is still room for some mobile OS competitors to gain share, although such efforts will become increasingly difficult as smartphone penetration increases."
Much of Android's success can be attributed to Samsung, according to IDC's analysts. The smartphone manufacturer accounted for 44% of all Android smartphone shipments in 2Q– more than the volumes of the next seven Android vendors combined. The release of the new mobile OS Android 4.0 Ice Cream Sandwich was also not to be overlooked, they added.
Though 2Q shipments of Apple iOS smartphones grew at double-digit rates, demand for the company's latest iPhone has cooled off now that it's been on the market since October. Still, more iOS smartphones were shipped in 2Q than the total for all other smartphone OS platforms combined, excluding those equipped with an Android mobile OS.
Turning to 2Q BlackBerry and Symbian shipments, IDC analysts noted that delaying the release of BlackBerry 10 smartphones out to 2013 is hurting RIM, which lost market share in both the consumer and enterprise market segments. BlackBerry's 2Q shipments market share fell to levels not seen since 1Q 2009.
Symbian's 2Q smartphone shipments market share fell to a nadir, plunging 62.9% year-over-year (YoY). Nokia's switch to Windows Phone as its primary smartphone OS prompted an acceleration in Symbian's market share decline, as did lower lower sales in key developing markets, including China, Central & Eastern Europe, the Middle East and Africa, according to IDC's analysis.
Windows Phone 7/Windows Mobile gained some ground vis-a-vis BlackBerry in 2Q. Its 2Q gains were due mostly to Nokia, which nearly doubled its Lumia/Windows Phone smartphone shipments sequentially in 2Q.