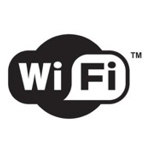 Global consumer WLAN market revenue came in flat year-over-year (YoY) in 1Q'16, but the 802.11ac adoption rate for enterprise is a bright spot, IDC highlights in excerpts from its latest Worldwide Quarterly WLAN Tracker. Combined, the WLAN growth rate was 4.5% YoY but revenues were down 10.7% on a quarterly basis, according to an IDC press release.
A second wave of IEEE 802.11ac products, refresh cycles and fulfillment of e-rate contracts among education organizations fueled a 1Q increase in the WLAN growth rate, as did easing of economic concerns, IDC elaborates.
802.11ac Adoption Rate
IEEE 802.11ac WLAN products now account for 59.6% of dependent access point unit shipments among enterprises. That's a much faster adoption rate than that for previous-generation 802.11a/b/g WLAN products in the transition from 802.11n, the market research company added.
The 802.11ac adoption rate among consumers has been much slower, however, accounting for just 18.4% of WLAN unit shipments worldwide in 1Q. That said, 802.11ac sales in the consumer segment accounted for 46.1% of 1Q revenue.
"2016 is off to a strong start in terms of WLAN market growth, compared to the situation in the first quarter of 2015," commented Nolan Greene, IDC senior research analyst, Network Infrastructure. "With no major macroeconomic or geopolitical disruptions during the quarter, and as many network refreshes came due, WLAN spending trended upward in 1Q16."
North American 1Q WLAN revenue increased a healthy 14.0% YoY after a lukewarm 4Q'15.
Highlighting 1Q'16 activity among leading WLAN vendors, IDC found:
Cisco's 1Q16 worldwide enterprise WLAN revenue increased 2.7% year over year in 1Q16. Cisco's worldwide market share came in at 45.2% in 1Q16, up from the 45.0% seen in 4Q15, and down from 47.8% in 1Q15. IDC believes that the Meraki cloud-managed WLAN portfolio remains one of the primary growth drivers for Cisco.
Aruba-HPE (combining HP and Aruba but excluding its OEM business), after several consecutive quarters of growth, declined 2.3% in 1Q16 on a year-over-year basis. Aruba-HPE's market share stands at 15.8% in 1Q16, down from 15.9% in 4Q15 and 17.6% in 1Q15.
Ruckus had a strong quarter in 1Q16, growing 21.3% year over year. Ruckus accounted for 7.7% of the overall market in 1Q16, up from 6.7% in 4Q15 and 6.9% in 1Q15.
Ubiquiti experienced very strong growth in 1Q16, increasing 63.3% year over year. Ubiquiti accounted for 4.3% of the overall market in 1Q16, up from 2.7% in 4Q15.
Aerohive also experienced noteworthy growth, increasing 62.9% year over year in 1Q16 as it continues to benefit from E-rate implementations in the U.S. In 1Q16, Aerohive held 2.3% of the market compared to 2.5% in 4Q15.