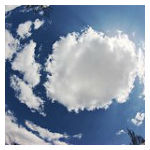 Cloud-managed Wi-Fi will fuel worldwide growth in the wireless local area network (WLAN) market, according to a new IDC report. Revenues from worldwide cloud-managed infrastructure and managed services will reach $653 million in 2014 and $2.5 billion by 2018, IDC says. Increased adoption in the mid-market and distributed enterprise markets is fueling growth in cloud-managed Wi-Fi, IDC points out.
"Enterprises are seeing the big picture and definitely considering cloud-managed Wi-Fi for their remote sites when upgrading their networks," IDC vice president, Network Infrastructure was quoted in a press release. "These upgraded network architectures can accommodate unique needs around bring your own device (BYOD), scalability, application visibility and management."
Growing BYOD and "mission-critical network applications" are driving new wireless LAN deployments across enterprise business segments, according to IDC. Centralized management, a small physical footprint, and scalability make cloud-managed Wi-Fi "a viable option for these enterprises." Other key findings in IDC's study, "Cloud-Managed WiFi Set to Grow to $2.5 Billion by 2018," include:
Leaner IT staffs are challenged with provisioning, troubleshooting, and maintaining more sophisticated networks.
Cloud-managed Wi-Fi belies the prevailing trend in enterprise IT of "everything as a service".
Vendors and channel partners are enabling simplified deployments through extensive managed services offerings.
One of the most appealing benefits of cloud-managed Wi-Fi is the ability to provide automated provisioning and configuration.
Delivering the network over the cloud helps shift spending from capex to opex.