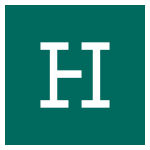 A new research report from the Hudson Institute's Center for the Economics of the Internet reveals the contributions of the information and communications technology (ICT) sector's to economic growth.
Produced by former FCC Commissioner and Hudson Institute Senior Fellow Harold Furchtgott-Roth and Research Associate Jeffrey Li, the report analyzes data from the Department of Commerce's Bureau of Economic Analysis over the ten-year period 1997-2007.
The federal government lacks standardized measures that quantify the economic contributions of the ICT sector, according to the Hudson Institute.
ICT and Economic Growth
Key takeaways of the report, entitled, "The Contribution of the Information, Communications, and Technology Sector to the Growth of the U.S. Economy: 1997-2007," include:
The ICT sector contributed 19% of the United States' measurable economic gross output growth during the years 1997-2002, or more than 582 billion 2013 dollars;
For the years 2002-2007, the ICT sector contributions slowed to 9.3% of gross output growth, or more than 340 billion 2013 dollars;
The ICT sector can be directly attributed for more than 10% growth in these sectors: administrative and waste management services, construction, education services, information, management of companies and enterprises, manufacturing, transportation and warehousing.
The report was released September 8 during a seminar at the Hudson Institute headquarters in Washington, D.C. A video transcript of the associated panel discussion is available on the Hudson Institute's website.