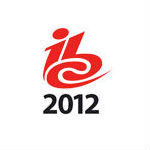 Anyone experienced in going to major trade shows knows that there's no way you can cover all the ground or uncover every gem hidden along the path, especially at a tradeshow as big as the International Broadcasting Convention (IBC) in Amsterdam. My own search criteria were at the intersection of TV software – which has always been my focus – and multi-screen delivery, the big news at IBC this year.
Multi-screen services
Two product categories enable multi-screen services: service delivery platforms and video gateways.  Some suppliers have entries in both.  One of those is Nagra, which introduced HomeCruise, an eight-tuner transcoding video gateway implemented in Nagra's own hardware; noteworthy because Nagra's hardware products have hitherto been in the TV security realm – Nagra's home turf.  HomeCruise is also available as a software platform that can be implemented in third party hardware.  Nagra also introduced new development tools and frameworks for its OpenTV middleware, as well as a reference user interface design called Ninja.
Nagra has assembled a broad TV software portfolio through the acquisition of one of the leading client-side TV software offerings, OpenTV (which powers DISH Network's set-tops and many others).  Nagra also acquired Quative, a provider of TV service delivery platforms (aka client-server TV middleware) some years ago.  So, Nagra can implement multiscreen for customers that don't opt for gateways as well, through the Nagra Multiscreen software platform.  At IBC, Nagra and Harmonic announced that they are implementing the world's first production TV deployment based on MPEG-DASH video encoding standard, with Albertis Telecom of Spain.  My previous article for Telecompetitor detailed MPEG-DASH and the technologies of multiscreen encoding.
Two other companies offering both video gateway hardware and multiscreen software were Motorola Mobility and Cisco. In 2011, Motorola acquired DreamPark, the Swedish TV middleware company.  Motorola has integrated DreamPark's DreamGallery product into its Medios product family, and over the past year, has announced deployments.  Motorola also offers three forms of video gateway hardware: the DCX3600, a multi-tuner box that serves as a whole-home multi-screen DVR with H.264 transcoding; the Televation, a single-tuner receiver that transcodes to H.264, and a tunerless data gateway that distributes Internet video content to in-home client devices.  Unfortunately, I was pressed for time and never had the opportunity to see Motorola's multiscreen demos.
Middleware
Cisco took this IBC opportunity to put a face on its Videoscape Vantage TV middleware, and the face is called Snowflake; NDS' successful TV user interface.  NDS is now part of Cisco.  Cisco and Coincident developed several proof-of concept multi-screen demonstrations using the recent 2012 Olympics as the conceptual "hook." The primary TV content was on the main TV screen, and supporting content was on a tablet.
While watching a swimming race unfold, Cisco's advanced advertising and Videoscape platforms would push highlights of the three leading competitors to the tablet.
In another demo, when the winning contestants were receiving their medals and the national anthem was being played for the winning contestant, the lyrics of that anthem would be pushed to the second screen.
In another context this could just as easily be advertising content.  If you look closely at the lower right corner of the tablet screen in this demonstration, you'll see two tiles that take the user to other Olympics-related content and merchandise.  Any content can be linked from the tablet, of course.  For example, NBC was promoting the TV series The Office during the Olympics, and while an ad for the series was running on the TV, the second screen would have links to previous episodes.  If anything, Cisco's demo was an attempt to show what a mash-up TV has become.
Cool demos
My favorite demo, and in my opinion, one of the top product introductions this year, was from the other newly-merged multiscreen TV provider, Viaccess-Orca.  As a combined entity, Viaccess-Orca's product portfolio spans TV security, service delivery and content discovery.  Their newest product, called DEEP (for Data Enrichment and Engagement Platform), extends the concept of the company's Compass content discovery platform – which leverages EPG, DVR and VOD metadata and algorithm-based semantic search techniques to provide personalized recommendations and content of interest on the TV – to the second screen.  As such, DEEP offers service providers additional ways to monetize content.
The demo itself consisted of a TV and a tablet.  Instead of engaging with the TV experience in the traditional way (which they could if they want to), users could pick up the tablet to see a bright and engaging digital magazine cover that could easily have been a top consumer magazine on a news stand.  Unfortunately, I was not allowed to take pictures of it for this blog, because V-O had rights only to use the images for demonstration and not for re-publication (e.g. here).  The platform can be set up to enable separate personalization for each member of the household, so DEEP could present a different "magazine cover" to each person.
If the service provider wants to promote a feature program about the Golden Age of Paris, DEEP can present a magazine cover about Paris.  The table of contents might contain a feature article about the program, followed by articles about artists, architecture, and culture.  Each article in the magazine can expose content that resides in the EPG or VOD catalog, to go along with the featured topic.  These can, in turn, be integrated with advertising, quick links to "departments" (such as a gossip column), and links to the user's social media accounts so they can spread the word about a program in the magazine, or see at a glance how a given program in the magazine might be trending.  Once the user selects a title, he or she can watch the item on TV, and use the second screen to socialize it among friends.
Personas
In the screenshot on the left (below) DEEP can group content by "personas" which can be created to make recommendations by genre (comedies or drama) or by mood (happy or adrenaline-seeker) – so the user can choose a persona that makes recommendations.  On the right is a "Flea Market" which can be used to expose long-tail content – or content that reflects what the system has "learned" from the user.  Content recommended in the magazines, by personas, or in the flea market can also include items that the service provider is trying to promote.
DEEP can also create timelines about actors or directors based on the content in the EPG and VOD catalogs, using metadata and content available from Tribune Media, Wiki pages, Freebase, Dailymotion, social networks and other sources that can be integrated with DEEP via APIs.  To continue the above Paris example, the timeline can be Paris-related, and if a travel agent is advertising with the operator, the user can watch a pre-roll or overlay video ad about Paris on the second screen, request an interactive chat with a booking agent, and then buy a Paris vacation.
Although two-screen TV experiences were rather common at this IBC, Viaccess-Orca's demo was a standout because instead of being a technology proof-of-concept, it made a real case that went beyond describing the piece parts and could be envisioned in someone's home.  It also used good graphic design and clearly utilized good human factors engineering practices.  In the big picture, it also justifies that service providers hire producers. Viaccess-Orcas's platforms are already part of one of the world's largest IPTV deployments: France Telecom's Orange TV service; and not just a technology demo.  France Telecom owns Viaccess-Orca.
It's noteworthy that all four of the multiscreen solutions in this article are from companies that include mergers of TV middleware and TV security product units: Orca with Viaccess, Motorola Mobility with SecureMedia, Cisco with NDS, and Nagra with OpenTV.  In fact, when you consider that Motorola Mobility is now owned by Google, you have to add Google's other security software unit, the former Widevine Technologies.
After this year's new product introductions, it's even more exciting to think what's around the corner.  Although I'm looking forward to these next episodes, I cringe at having to explain their inner workings to the lay-persons in my family as TV technologies continue to evolve.