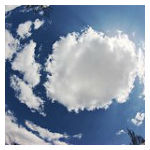 The public cloud infrastructure-as-a-service (IaaS) market is booming, according to new market research from IDC. Nearly 2/3 of more than 6,000 IT organizations surveyed are already using or planning to use public cloud IaaS by the end of the year, according to the IDC IaaS revenues forecast.
Ongoing growth will result in public cloud IaaS revenues rising at a 28.2% CAGR from 2015-2020, from $12.6 billion to $43.6 billion, IDC highlights in a press release about the IaaS revenues forecast.
The market for public cloud IaaS grew at a 51% rate in 2015, according to IDC's ¨Public Cloud Infrastructure as a Service Forecast, 2016-2020.¨ Looking forward, IDC forecasts annual growth rates of 41% this year and in 2017.
IaaS Revenues Forecast
Growth rates will continue to taper off thereafter as enterprise-scale organizations turn towards optimizing public cloud use. Alternatives, such as managed private cloud services, will continue to improve as well, offering organizations additional options.
Adding public cloud IaaS to existing IT infrastructure – a hybrid cloud infrastructure – is a common path IT organizations are taking. IDC expects 80% of IT organizations will be making use of hybrid cloud IT architecture by 2018.
A small group of service providers led by Amazon dominates the public cloud IaaS market, according to IDC. The top 10 public cloud IaaS providers garnered 56% of market revenues and accounted for 59% of growth in 2015, according to IDC, which expects their dominance to continue over the forecast period as they benefit from growing economies of scale, rising investment and adoption.
Availability of the OpenStack systems architecture has lowered barriers to usage and spurred development and adoption of public cloud IaaS, however, IDC points out. Most of the regional public cloud services that have emerged during the past two years are based on OpenStack.
IDC expects regional public cloud services providers will continue to grow over the five-year forecast period amidst regulatory changes and concerns about the sovereignty of data, as well as growing demand for alternatives to global public cloud services providers.