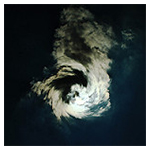 People in the Carolinas have either evacuated as advised, or should be prepared to be without power, access to stores and many other common necessities when Hurricane Florence slams into land within the next 72 hours.
But telecom providers are taking precautions to ensure even those who have stayed, as well as those who have taken to the road, still have access to basic communications, as USTelecom notes in a blog post about Hurricane Florence and telecom.
Some highlights of the USTelecom blog post:
CenturyLink has initiated its disaster preparedness [3] plan, readying emergency crews and equipment, ensuring generators are fully functioning and communicating closely with government agencies and first responders.
Frontier Emergency Response Center has been activated to serve as the nerve center for managing the impacts and aftermath of the storm. The company has ensured it has enough fuel for the fleet and emergency generators, strategies that enabled the company to keep things up and running during Hurricane Hermine in 2016.
Verizon has moved mobile hotspots, charging stations and disaster response trailers as well as emergency response teams to the East Coast. The company has also lifted speed caps and restrictions for first responders in impacted states.
Windstream launched its storm center webpage to track hurricane updates.
Hurricane Florence and Telecom
In addition, an AT&T/ FirstNet spokesperson noted some of the steps being taken to support FirstNet, the nationwide first responder mobile broadband network. AT&T and FirstNet are staging network assets in the Carolinas for quick deployment following the storm's initial impact, the spokesperson said. Among the assets are 21 COWS (Cells on Wheels), and COLTs (Cells on Light Trucks), two emergency communications vehicles, two charging stations and a command center.
AT&T and FirstNet also noted that they have also placed additional COLTS in surrounding states. These units will be deployed if necessary. FirstNet-dedicated assets will also be available as needed to aid public safety. Excess FirstNet bandwidth will be used to provide additional connectivity to AT&T commercial users in the affected area. Additionally, AT&T will have liaisons trained in incident response staffing state Emergency Operations Centers – both in person and virtually.
Image courtesy of flickr user Jean-Philippe Rebuffet.