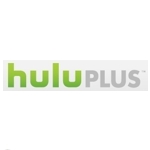 Hulu should be able to more effectively monetize its popular on-line video site with the formal launch today of its Hulu Plus subscription service. The service, which has been in "preview" since June,  also carries a new lower price of $7.99, a decrease of two dollars from the $9.99 preview price.
In a blog post,  Hulu CEO Jason Kilar said Hulu Plus is "the only subscription service with the full current season of hit TV shows like Glee, Modern Family, The Office, House, 30 Rock, Grey's Anatomy and more, with minimal ad-load, across computers, TVs, mobile phones, and tablets."
Unlike the free Hulu service which is focused on viewing through computers, Hulu Plus is available on a wide range of devices—and Kilar's blog also indicates that the company will continue to differentiate the premium offering on that basis through expanded device support.
As part of the official Hulu Plus launch, Kilar said the premium offering is now available on Roku set-top boxes, bringing the total of devices that can receive the offering to more than 50 million. In "the months to come," he said, Hulu Plus will be coming to additional devices. These include:
Internet-connected Vizio, LG Electronics, and Panasonic Blue-Ray players and HDTVs, as well as
TiVo Premiere DVRs,
the Xbox 360 and
Western Digital's WD TV Live Hub Media Center and WD TV Live Plus Network Media Player, as well as
additional mobile phones, tablets, set-top boxes and Internet-connected devices.
Kilar also outlined a series of promotions to support Hulu Plus, including free one-week trials for new subscribers, a referral program, and several weeks free service for purchasers of the Roku device or certain Sony products.
The new promotions and pricing should help boost the Hulu Plus take rate from its current 4% of Hulu.com users revealed this week by research firm One Touch Intelligence. According to One Touch, only one-third of Hulu.com users not subscribing to Hulu Plus said they were familiar with the premium offering.
In recent weeks, Hulu has begun to differentiate both its free and premium offerings from other over-the-top video options through its broad lineup of current and previous season television programming. But although the company offers a wide range of such programming, it is heavily skewed toward content from ABC, NBC and Fox whose parent companies are part owners in Hulu.
Those companies may view Hulu Plus as a relatively benign way of sharing in revenue opportunities in the OTT market. And to make sure that they get the biggest share possible in that market, the Hulu owners undoubtedly have helped shape Hulu's decision to block its free content from certain device platforms, including Google TV.
Whether that decision will make it difficult for Hulu to strike deals with some of those device suppliers for Hulu Plus remains to be seen. But it undoubtedly will be a bargaining chip in any future negotiations.