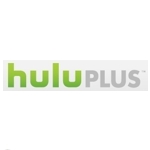 With word of a sale in the works, and the likes of  Google and Yahoo as prospective buyers, OTT video service provider Hulu continues to shed light on its business. The company just closed the books on a "big Q2," according to CEO Jason Kilar's blog post, maintaining its market leading position as a provider of online video advertising in the US, expanding its paid subscriber base and overall customer reach, as well as continuing to beef up its content offerings.
Management expects total revenue of around $500 million for 2011. Hulu maintained its market leading position, in terms of revenue, as an outlet for US online video advertising through June, serving nearly 2x the number of video adverts as its nearest competitor, according to comScore.
At 875,000 as of end June, Hulu Plus's paid subscriber base is rapidly coming up on the 1 million mark, with management now anticipating reaching that milestone before this summer's end as opposed to an originally forecast year-end.
Hulu Plus's subscriber base has been on an upward trajectory month-to-month since moving out of its private beta phase last November, delivering its best performance in June, when more paying subscribers joined Hulu Plus than did in April and May combined. Paid subscribers already total over 1 million when one-week trial memberships are included, Kilar noted.
It's focus on customer satisfaction is yielding compensation to content providers "at the high end of the market for a given body of content," Kilar writes. Content providers are receiving around $8 per subscriber per month on average, generated in part from its $7.99 per month subscriber fees and the remainder coming from advertising revenue.
"As Hulu Plus increases in scale and scope, we believe significantly more dollars in aggregate will move to the content community than has historically been the case in the industry," according to Kilar. "These economics are made possible by our ability to thrive on low margins and the unusually effective Hulu advertising service we've built and will continue to innovate. A very positive trend for the content community."
Management continues to follow through on a two-pronged approach to enhancing the Hulu and Hulu Plus services:  getting Hulu up and running on as many digital media platforms as possible and beefing up content.
In the past three months Hulu Plus has been made available on the Xbox 360 and Kinect, select Android smartphones, TiVo Premiere DVRs and select Samsung Blu-Ray players, a total of an additional 25 million devices and a combined installed base of more than 100 million. Followers of the company can expect that number to "grow aggressively" through year-end, Kilar wrote.
Hulu Plus's content library, measured by total hours, has grown 67%, from 9,000 to 15,000, since November. Total number of full TV episodes increased 115%, from 13,000 to 28,000 since November, while the number of TV series grew 129%, from 950 to 2,180. Clips increased 85%, from 13,500 to 25,000, and the number of movies increased 222%, from 450 to 1,450.