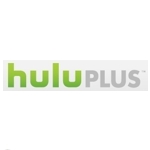 CEO Jason Kilar summarized and shared his assessment of Hulu's 2012 investments in innovation in a Jan. 12 on the company's blog. As Kilar recounts, "We just closed the books on a big year for Hulu."
Surpassing its own target, Hulu's business grew 60% year-over-year, bringing in approximately $420 million in revenue despite a "soft advertising market" in 2011's second-half.
The OTT video provider's paying subscriber base grew to exceed 1.5 million – "faster than any other video subscription service launch in U.S. history" – and it continues to grow fast. "We are attracting more than 2x the number of subscribers each day when compared to this time last year," Kilar noted. The CEO and management team expect subscriber revenue to account for more than half Hulu's overall revenue later this year.
Hulu's line-up of content expanded significantly in 2011, by some 40% as compared to 2010. Hulu Plus' content more than doubled. With major TV broadcasters and media conglomerates as part owners, Hulu has an edge when it comes to offering current season shows. It's the only online video subscription service that offers current season content from 5 of the 6 largest US broadcast networks, Kilar touted.
Hulu's advertising service has the largest market share in the online video advertising market, having served more than 1,000 brand advertisers. Providing online tools such as Hulu Ad Swap and Hulu Ad Sector are key aspects of the company's online advertising business strategy.
Kilar's got good reason to be optimistic as we move into 2012. Hulu's just launched in Japan, and is planning further international expansion.
Management also believes that its "dual stream Hulu Plus business model" gives the company the ability to compensate content owners at higher rates on a per-subscriber basis than any of its competitors. "At scale, our model allows us to profitably pay content owners approximately 50% more in content licensing fees per subscriber when compared to other similarly priced online subscription services," Kilar wrote.
Expanding its content offering will continue to be a central pillar of Hulu's activities through 2012. Management anticipates investing around half-a-billion dollars in content this year, according to Kilar, including the development of original content exclusive to Hulu.