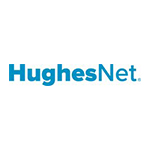 HughesNet began offering satellite broadband service through the New NY Broadband program, which receives federal funding from the Connect America Fund (CAF). HughesNet says the satellite broadband service can deliver 25 Mbps download speed, through its new Gen5 satellite.
Through the New NY Broadband program, Hughes was awarded $28.3 million to bring satellite broadband to 72,163 locations across New York. Of the $28.3 million, $14.8 million comes from the New York program, and the rest comes from the FCC's CAF program. The project also had some private funding.
The program dictates Hughes can't charge more than $60 per month for the next five years and no more than $49 for installation for eligible locations. HughesNet says they won't cap usage, as traditional satellite plans do, but will reduce throughput speed to 1 -3 Mbps for subscribers that exceed bandwidth caps.
"We are pleased to help New York achieve its goal of bringing high-speed Internet access to citizens throughout the state," said Peter Gulla, senior vice president of North America marketing at Hughes in a press release. "HughesNet Gen5 plans offered through the New NY Broadband Program feature more data than standard consumer plans, free equipment and free standard installation."
The New NY Broadband program began in 2015 when the state said it would make $500 million available for broadband deployments in unserved and underserved communities. Soon after, the FCC committed up to $170 million in Connect America Fund (CAF) broadband funding to the program, which was allotted from the $2 billion CAF-II reverse auction funds.
Satellite Broadband Through CAF
HughesNet competitor ViaSat is also active in the CAF program, winning $122.5 million in the CAF-II auction to bring satellite broadband to rural unserved and underserved markets.
Providing CAF support to satellite broadband providers is not without controversy. Opponents argue that satellite broadband service, with its higher latency and usage caps, doesn't provide adequate or comparable broadband service.
Windstream CEO Tony Thomas commented after the conclusion of the CAF-II auction on satellite broadband saying, "Satellite was a large winner with $122 million of funding for the exact same high latency service they provide today, 600 to 700 milliseconds of latency, that's slow, that's $122 million that does nothing to advance rural broadband and close the digital divide in our country." Thomas is also no fan of wireless internet service provider wins for CAF-II funds.
Proponents argue that satellite broadband has an important role in bringing broadband to very high-cost areas, where other methods of delivering broadband simply cost too much. Satellite broadband technology is improving, and the cost structure can't be beat in very high cost areas, bringing broadband access to remote areas that otherwise may not gain access, they argue.