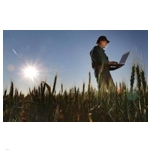 A telecom veteran who has considerable experience in rural deployments has started a company to pursue opportunities to serve smaller operators deploying broadband. The company, known as Far Lane, is headed up by Bill Macfarlane, whose experience includes operating the Western Independent Networks fiber network in the Northwest U.S. Macfarlane also worked for several other operators including Integra, Clearwire and Qwest.
Far Lane, founded in 2004, announced yesterday that it will offer Huawei's GPON equipment, multi-gigabit routers and other IP equipment and solutions throughout the U.S. to incumbent local exchange carriers, rural electric cooperatives and other broadband service providers.
In an interview Macfarlane said he sees substantial opportunity in the rural broadband market as network operators seek to meet new FCC broadband speed targets and to "spur innovation and opportunity" for people who choose to live in rural areas for "quality of life" reasons.
Macfarlane said his experience running telecom networks will enable him to help serve small network operators. "I've had to make decisions" said Macfarlane. He expects to take operators through a process to determine what they want to accomplish and what equipment can best meet their needs.
He said he became familiar with Huawei's offerings at previous jobs and that the offerings are well suited for rural areas because "they work in some of the most challenging terrains around the world." He also touted the mechanical splices used in Huawei equipment that eliminate the need for specialized work crews to handle fusion splices.
The Huawei/Far Lane Deal
The Huawei/ Far Lane deal calls for Far Lane to sell Huawei equipment nationwide but is not exclusive. Huawei Director of Corporate Communications Francis Hopkins said the relationship with Far Lane is the first of several that the company expects to establish to target smaller network operators.
Far Lane currently does not have deals to represent other manufacturers but in the future might be interested in establishing relationships with companies that have "complementary products," Macfarlane said.