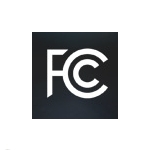 Some wireless network operators are hoping that a notice of proposed rulemaking issued by the FCC at its last monthly meeting will result in specific guidelines that will enable the operators to know in advance whether or not a potential spectrum deal will gain regulatory approval.
"The industry is undergoing a transformation from an industry providing predominantly voice services to one that is increasingly focused on providing data services, particularly mobile broadband services," the FCC wrote in the 50-page NPRM. "This transition has led to the need of competitors for more spectrum to meet the increasing demand for mobile broadband, which consumes greater amounts of bandwidth. . . Facilitating access by all providers to valuable spectrum resources they need to serve their customers is essential given the current mobile wireless landscape. . . Given the limited spectrum resources, we must consider how our policies regarding mobile spectrum holdings can accommodate the increasing demand for spectrum by all providers."
In the NPRM, the FCC specifically seeks input on whether to impose caps on the amount of spectrum any individual carrier can own — an approach that goes by the name bright-line  — or to continue with the case-by-case analysis that it uses currently in evaluating spectrum purchases. In addition the FCC asks for input on "alternative approaches" such as an approach that combines elements of a bright-line and case-by-case approach.
The FCC's current case-by-case approach has come under attack by some wireless operators, who say it does not provide sufficient certainty about whether a specific spectrum deal will be approved. Under this approach, the FCC first uses a spectrum screen to identify local markets where an entity would acquire more than approximately one-third of the total spectrum suitable and available for mobile  services but does not limit its consideration of potential competitive harm in proposed transactions solely to markets identified by its initial screen.
In the NPRM the FCC asks for input on whether the case-by-case approach could be modified to make it more predictable. For example, the commission asks, "Should we adopt guidelines setting forth the factors that will be considered during any review of a licensee's mobile spectrum holdings or delegate authority to the Wireless Telecommunications Bureau to do so?"
As for bright-line limits, the FCC notes that such limits could offer providers "greater certainty, clarity and predictability regarding which licenses they could acquire." The commission also notes that a bright-line approach could apply to new spectrum auctions as well as to individual spectrum transactions between carriers. The downside of the bright-line approach, the FCC said, is that it could limit the commission's flexibility to consider individualized circumstances when it evaluates potential spectrum transactions.
In considering bright-line limits, the FCC seeks comment on whether it should also consider applying band-specific spectrum limits. Some carriers have argued that some spectrum is more valuable than others because of propagation characteristics, which impact the investment required to build out services in specific bands.
Another approach to evaluating spectrum transactions would be to consider the book values of spectrum holdings as reflected in carriers' SEC filings, the FCC said.
Finally, the FCC also asks for comment on what remedies, including divestitures, would be appropriate for the commission to require in order to prevent competitive harm from a potential spectrum transactions.
Stakeholders have 45 days from the time the NPRM is or was published in the federal register to send the FCC their reply comments.