… and what small telcos want to do about it.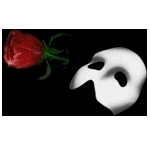 The term "phantom traffic" is sometimes used as a catch-all phrase to describe the situation in which a local telco is unable to correctly bill for traffic that it terminates to its end user subscribers. But strictly speaking, phantom traffic–which occurs when call signaling or call detail records needed for accurate billing are missing or altered–is just one of numerous methods that carriers, including some VOIP providers, are using to avoid paying terminating access charges.
Some of the biggest concerns involve the trunks groups that connect small telcos to tandem switches–typically operated by former regional Bell companies–through which most small telcos receive traffic from virtually all other carriers. Often a small telco has one or two types of trunks into the tandem—perhaps one trunk group intended to support extended area service (EAS) arrangements and another for all other traffic, including interstate and intrastate toll calls.
Under a typical EAS arrangement, two local carriers exchange traffic between one another's local calling areas at no charge to each other —essentially extending the local calling region.
"Telcos usually don't pursue call detail records associated with EAS arrangements because they think it's all local traffic and therefore not billable," explains Robert Gnapp, director of demand assurance & network analysis for the National Exchange Carriers Association and an expert on phantom traffic. But after analyzing data from switches or signaling system 7 probes, Gnapp says small carriers have found that often a large part of this traffic did not originate from local customers of carriers with whom they have EAS arrangements and instead, is traffic that could be billed.
Often a large part of this traffic originated from VOIP providers, wireless carriers or even from long-distance carriers. TimeData, a provider of revenue recovery services, estimates that as much as 10% of a local carrier's traffic is improperly routed over local trunks.
Properly billing for traffic that comes over non-EAS trunks isn't easy either. CLECs that terminate calls on behalf of VOIP providers or more traditional carriers may substitute their own local numbers in place of the calling party number (CPN) on the call detail record—or may simply strip out that information.
When a call that originated outside the local calling area carries a local CPN, it appears to be a local call. To complicate matters, the tandem switch operator may not pass on call data to the small telco for calls it mistakenly believes to be local.
If a CPN is missing, the small telco typically must bill that call based on a jurisdiction factor provided by the other carrier.  Jurisdiction factors assume specific percentages of traffic types, including interstate and intrastate calls. Small telcos say the carriers they connect calls for often attempt to minimize what they pay for access by skewing jurisdiction factors toward the most favorable rates.
Traffic studies
In an attempt to address these problems, some small telcos have done detailed analysis of call records from tandem switches—either on their own or using services provided by companies such as TimeData or Carrier Management Services Inc. In numerous cases, the small telcos say they have identified calls terminated for other carriers that should have entailed termination charges but for which the telcos were unable to bill because of improper routing or missing data.
John Hoffman, president and CEO of Gervais Telephone, a small telco in Oregon, shared the results of an analysis it did with the help of TimeData on a recent webcast with Telecompetitor. Based on that analysis, Hoffman said Gervais, which has about 800 lines, identified $2000 worth of monthly access revenues for which it was not billing because calls were incorrectly identified on toll trunks or improperly routed over EAS trunks.
Based on this sort of analysis, some small telcos have issued bills retroactively—typically going back no more than two years–for access charges they say they are owed. Some of the carriers receiving these bills pay them. Others don't.
CLECs that terminate calls from VOIP carriers sometimes argue that VOIP-originated calls are an information service rather than a telecommunications service, and therefore access charges do not apply. And as Gnapp notes, this long debated compensation issue is exacerbated as some CLECs may misrepresent non-VoIP-originated calls as VOIP-originated.
"The CLEC may claim 97% of its traffic is VOIP-originated but the percentage may be much lower," he says. "CLECs are hiding under the veil of VOIP. Based on analysis that we've done, often there is significant wireless or non-VOIP wireline traffic coming from these CLECs"
Seeking solutions
Small telcos say if this situation isn't addressed soon they could find themselves taking such a revenue hit that it could jeopardize their ability to continue to maintain the local infrastructure supporting their customers on which all carriers ultimately rely.
Some small telcos argue that the former Bell companies could do a better job of policing traffic at the tandem and preventing non-EAS traffic from ending up on EAS lines. Regulators also could do more to address the situation, small telcos say—by, for example, making tandem switch owners subject to access charges if they pass traffic without proper call detail. Some small telcos also would like to see VOIP classified as a telecommunications service so VOIP carriers cannot claim to be exempt from access charges.
Joe Douglas, head of government relations for NECA, says regulators already have taken steps in that direction by, for example, requiring VOIP carriers to inform customers in advance if they plan to discontinue service.
Douglas doesn't expect such issues to be resolved any time soon, however. He anticipates that the FCC will propose changes to the Universal Service Fund and access charge systems in the National Broadband Plan it is expected to file next month. The idea would be that if small telcos are compensated more heavily through the USF and less through access charges, access avoidance would become less of a concern.
Douglas' concern, however, is that once the FCC's plan is issued, there will be a long string of regulatory proceedings. "We're years away from resolution of these questions," he predicts.
Because access reform is such a complex issue, some stakeholders would prefer to see the FCC address avoidance independently. "We thought phantom traffic was a simple issue that could be dealt with," says Rhonda Armstrong, vice president of operations for Sebastian, a small California telco. "The commission instead is looking at the broader issue."
Part 1 of this series looked at the overall threat that lost access revenues have on small telcos and at efforts by Sebastian to collect terminating access charges from a CLEC the company says has been particularly troublesome. Part 3 will look at the challenges telcos face in collecting access charges from wireless carriers.