Sponsored Content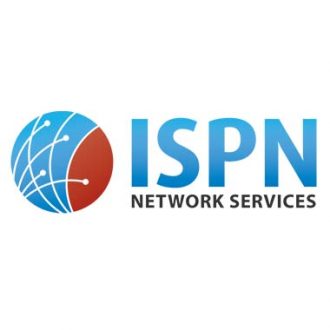 ISPN
ISPN has been serving the telecom and broadband space since 1994. At ISPN, we understand how hard it is to fill highly technical positions and the complications that come with managing and maintaining an IT infrastructure as an ISP. We help leaders of community-focused ISPs elevate the customer experience and achieve growth through reliable, U.S. based, 24x7, support and IT solutions.
Ambition: Since 1950, Green Hills Communications has been a key provider of local and long-distance phone services, cable TV, and high-speed internet solutions to business and residential customers across central Missouri.
For 24×7 customer technical support, network services, and network engineering, Green Hills relies on outsourced connectivity solutions from ISPN to keep subscriber satisfaction high and network operations running smoothly. While ISPN is focused on technical needs, Green Hills has been free to concentrate on sales, marketing and acquisition plans, allowing it to expand its service area, upgrade its network, and double its customer base over the last six years.
Broadband and other communications solutions for rural residents, businesses, and schools are essential for the ongoing expansion and overall wellness of local economies, in communities large and small.
Closing the digital divide and advancing a better broadband future promises new opportunities in commerce, connections, and learning. For most rural areas that means depending on locally owned, independent telecommunications companies like Green Hills Communications in Breckenridge, Missouri.
For more than 70 years, Green Hills has provided the internet infrastructure, services and support that empower connections and commerce across its service area which now comprises nine counties across central Missouri.
"ISPN has been a great fit for us through the years. They've got the talent, network expertise, and genuine politeness and courteousness that keep our customers connected and pleased. They allow us to focus on what we do best like sales, marketing, installations and operations."

David Adams, Executive Vice President and General Manager, Green Hills Communications
Action: Combining People and Technology to Deliver a Superior Customer Experience
Although he joined Green Hills just six years ago, Adams has been building rural fiber networks and cable TV systems for 20 years, with most of his experience on the operations and finance side. He's been responsible for both building and buying network systems and support services and says the "build vs. buy" decision is regularly reviewed at Green Hills, but the case for buying is simply too strong to do otherwise.
"With 1,100 square miles to cover, and 34 communities with thousands of customers to serve, we'd have to staff up with another 15-20 people to cover all shifts, manage the support calls, and set up new customers on top of that," Adams said. "ISPN has the support systems in place, a well-trained team of professionals, and the reporting we need to track customer satisfaction as well as network performance."
Network typology and complexity are other considerations that Adams says make the decision to continue with ISPN an easy one.
"Our network operations include a mix of twisted pair copper, fiber, coaxial, and fixed wireless. We're a bit unique having all four of those technologies in one organization and ISPN manages them all very well."

David Adams, Executive Vice President and General Manager, Green Hills Communications
Finally, Adams says a tight nationwide labor market is an even bigger challenge in rural communities. He likes that ISPN can flex up and down as needed, without the time and hassle of advertising, interviewing, and managing extra staff.
"ISPN has a larger talent pool to draw from in big cities and already has the resources in place for hiring, training, and career advancement," Adams said. "We love it here because we live here, but the fact is smaller towns and communities can be a tough sell to the best candidates."
Outcomes: Focusing on New Markets, New Customers, and a Better Overall Customer Experience
Since Adams' arrival, the number of customers has grown to approximately 7,500 and revenues have doubled due to a recent acquisition of another regional provider and a greater focus on selling to new and existing customers.
"Trusting ISPN with our network services and end-user customer support allows us to turn more attention to our acquisition strategy, growth and expansion," Adams said. "In fact, we can afford to be more acquisitive with ISPN as a partner because we know we can absorb new customers and more business without having to double or triple our cost structures. ISPN's numbers are well-defined and easy to calculate."
The partnership is growing for other reasons beyond new customers and acquisitions. Additional integrations between support systems will allow for even more intelligence and data sharing between Green Hills and ISPN. On the financial side, Adams says the ISPN investment is not only easy to budget, it's easy to justify from a growth and customer experience perspective as well. "We know we're spending money wisely with ISPN because the KPIs related to customer calls, resolutions, and satisfaction are all very good and our networks have the uptime and speed to prove it, too," Adams said. "Our customers appreciate the better overall experience, and our shareholders like the bottom-line profitability."