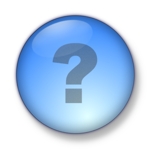 Can Abilene, Lubbock, and Wichita Falls, Texas support multiple WiMAX providers, not to mention competing wireline broadband services? We're about to find out. When Clearwire announced their expansion into ten new markets, the list included Abilene, Lubbock, and Wichita Falls, Texas.
Problem is, as Information Week points out, those tier two markets are already served by Xanadoo, a smaller WiMAX service provider. This should make for an interesting competitive laboratory. The marketing departments of these various broadband providers will be earning their pay over the next few months and years. Who will win?
This scenario is illustrative of an interesting issue – how many broadband providers can smaller markets support? It's a question that has more relevance these days as programs like the universal service fund and the rural utilities service wrestle with competitive implications. Should small markets have multiple competitors, when the market size may only justify one or two? Should broadband policy promote, and maybe even artificially support, multiple broadband competitors in small and rural markets?
These policy debates probably don't apply in markets like Lubbock and Abilene. I suspect market factors will determine long term winners there. But in smaller markets, there is considerable debate about how similar competitive laboratories are forming.