Sponsored Content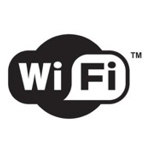 In today's environment, providing an unmatched broadband experience must include everything from providing your subscribers with the best broadband package, an error-free bill, a great in-home subscriber experience, and a pleasant call should they need to contact customer service. And, with data-intensive video usage patterns of today, the proliferation of IoT devices in the connected home, providing a great in-home subscriber experience equates to ensuring a trouble-free Wi-Fi experience inside the home.
The increased use of Wi-Fi presents both challenges and opportunities for service providers. Whether you like it or not, you are generally responsible for the perception of the in-home experience. And, it doesn't matter whether subscribers use your gateway or not. If they perceive a problem related to their Internet service, you will get the trouble call. A recent survey conducted by XCellAir of consumers in the U.S. and U.K. revealed significant consumer reliance on their ISPs for Wi-Fi support. Per the report, 50 percent of consumers blamed their Internet service provider for problems with their Wi-Fi, regardless of who supplied their router.
This should be no surprise to you if your support center is inundated with Wi-Fi related trouble calls. And, the implications of not effectively managing these calls range from a poor subscriber experience and increased operational costs to customer churn, and CSR attrition to name a few.
As a service provider, how do you turn Wi-Fi challenges into opportunities?
To turn this Wi-Fi challenge into an opportunity, offer your customers a Managed Wi-Fi service that generates an additional revenue stream and keeps your operational costs in check.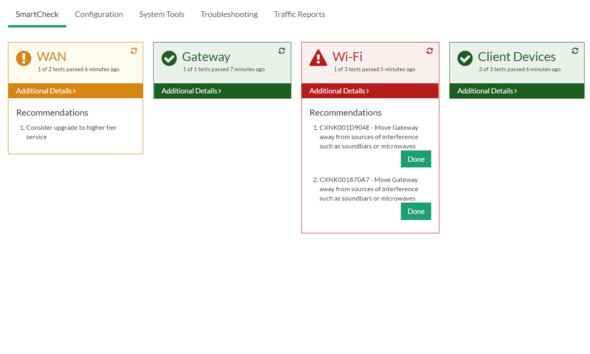 And to fully embrace the Wi-Fi opportunity, you need the right management solution. A solution that delivers a trouble-free experience and goes beyond the basic capabilities of remote gateway management tools available on the market today.
Select a solution that not only offers deep diagnostic, triage, and remediation capabilities but one that provides you with the ability to automate and accelerate troubleshooting while holistically managing the experience. The right solution helps you see the subscriber's home network environment, view and control devices within the home, visualize Wi-Fi utilization, see and predict usage trends, and proactively troubleshoot and resolve issues. And, should you get that Wi-Fi related trouble call, arming your Tier 1 CSRs with an easy-to-use solution that performs automatic root-cause analysis and remediation is key to providing a great customer support experience.
Additionally, the solution should optimize key support metrics such as average call handling times, number of truck rolls, and first call resolutions ensures that costs don't spiral out of control.
Are you ready to seize your Wi-Fi opportunity? Do you have the right support tools in place? To learn more about a support solution that can help with your broadband and Wi-Fi customer-support, head over to Calix Support Cloud to learn more.

Interested in publishing a sponsored post to Telecompetitor? Contact us or call 240-450-2161.