Industry Insight Series
In recent years, business broadband connectivity has grown dramatically. First came the rise of services like video conferencing, remote collaboration, and cloud storage. Now, we see a wave of industry 4.0 applications that require high bandwidth and low latency to enhance automation, decrease the human error factor and increase productivity.
Fiber broadband networks are a great fit for business connectivity. Over the past few years, business connectivity over FTTP (fiber to the premises) networks had a steep increase and, today, fiber broadband is the biggest access technology for connecting enterprises. According to Analysys Mason, this trend will continue, and small-medium businesses will double their spending on fiber broadband between 2020 and 2026. This is a great opportunity for CSPs to increase revenue on their FTTP networks.
Businesses used to connect to the internet over dedicated point-to-point (P2P) networks using copper or fiber wires. Today, business connectivity is increasingly over fiber point-to-multipoint passive optical networks (PON). PON is the biggest and fastest-growing access technology, already able to reach more than 800 million homes and businesses. While originally deployed to connect the residential market, PON technologies have evolved to meet the levels of service and security that businesses require, easily on par with dedicated point-to-point fiber networks.
PON is a proven technology for business connectivity in many markets, which is clear once you look closely at how it performs.
Guaranteed bandwidth: A typical misconception is that it is difficult to guarantee bandwidth for business users because they share a PON "pipe" with other users. But there's less difference between shared bandwidth on PON and P2P than people think. Even dedicated P2P links end up in a single aggregation point—it is simply at a different point in the network, typically in the access node switch or uplink. In addition, PON, just like P2P, has mechanisms to allocate bandwidth according to service priority.
Speed: Over the past 15 years, the bitrates achieved on PON have increased 100-fold, and 25G PON deployments have begun. With 50G and 100G PON technologies launching in the coming years, PON speed will keep pace with demand. Most importantly, the increase in speed is smooth and requires minimal incremental investment: you just need to add a new wavelength that transmits data at a higher speed.
Security: Some people assume PON is less secure than a dedicated P2P connection because users on a shared network can intercept someone else's traffic. But that's just not true. PON technology has advanced security mechanisms that protect user data and prevent unauthorized devices from accessing the network (see this white paper for details).
Latency: PON achieves around 2ms latency, which is especially important for Internet of Things and satisfies the requirements of Industry 4.0 applications that rely on cloud connectivity for real-time data analysis.
Reliability: There are already PON products on the market with 99.9999% availability (for residential bandwidth, the typical availability would be 99.99% or 99.999%). With the increased need for reliability on home connections—due to more people working at home since the pandemic—telecom operators have introduced higher reliability features on PON. This benefits businesses that use the same networks.
PON is steadily dominating the broadband landscape and will only grow as demand increases, coverage expands, and new technologies emerge. The transition to a fiber-for-everything world, where PON networks connect everything and everybody, will include enterprises from the smallest business to the most high-tech campus facility. PON is even establishing itself inside the enterprise as a replacement for traditional ethernet-based LANs. Optical LANs using PON deliver far greater performance at a lower cost.
More than ever, PON is open for enterprise connectivity and ideal for business network needs.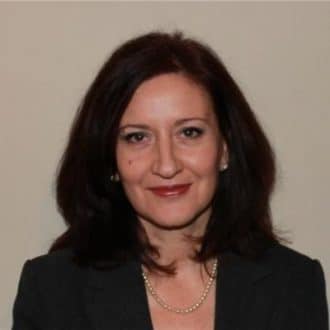 Ana Pesovic, Fixed Networks Fiber Marketing
Nokia
Ana Pesovic leads fixed networks fiber marketing in Nokia. Ana has extensive international telecom experience, having held various positions in sales, pre-sales and R&D in Belgium, Germany, Portugal, Spain and India. She was actively involved in several industry organizations, being in the Board of Directors of the FTTH Council Europe and the Chair of the NGPON Council of the BBF. Ana has a master's degree in Informatics and Computer Science from the University of Belgrade.
This series features insight into important broadband industry issues from industry leaders.