Industry Insight Series
What is BEAD and how can it help you build a broadband network? "BEAD" stands for Broadband Equity, Access, and Deployment and it's the newest funding program in the race to support unserved areas around the country.
The National Telecommunications and Information Administration (NTIA) recently issued its Notice of Funding Opportunity (NOFO) announcement for the BEAD program with the first deadline in the application process having occurred July 18, 2022.
What Are The Requirements To Build a Broadband Network with BEAD Funding?
Recent letters from members of Congress provided me with some valuable insights into this new program's direction. Here are my expectations on how NTIA will prioritize its funds:
Unserved Locations Are Top Priority. Projects supporting more than 80 percent unserved locations will get funded first, and they might even grant a preference for projects that will reach a higher percentage of unserved locations. If the money runs out and no underserved eligible areas get support, that's life.
Fiber Projects Build First. There is no doubt that fiber builds will get a priority (or preference), just as they had under the Treasury Department rules for American Rescue Plan Act funding.
Commitment To Low-Cost Broadband Offerings. Recipients of funds will need to do more than participate in the Affordable Connectivity Program (ACP); instead, they will need to provide a non-ACP, low-cost broadband service with sufficient speed and very high (or no) data caps.
Open Access Requirements. Recipients of funds will need to commit to resell capacity at reasonable and non-discriminatory rates, terms, and conditions to other providers.
Where Will BEAD Funding Be Used To Build Broadband Networks?
We know BEAD program funding will flow based on the number of unserved locations in each state, determined by the FCC's broadband maps. The first version of those maps is expected to arrive January 2023, but it will likely be inaccurate. I expect the broadband service provider community will challenge the FCC broadband map's accuracy, which could lead to a delay in the distribution of funds.
So how will NTIA proceed with BEAD? Will they hold funding until the FCC conducts its challenge process, or will they choose to award some of the money before the process is completed? This decision will have a significant impact on whether the states can allocate BEAD program dollars by late 2023 or not until 2024. In the meantime, I recommend you check out this state funding map to learn about the programs available to you right now.
Don't want to wait until 2024 to know more? Watch the replay of the webinar, "Build Now or Be Overbuilt. Start Your Broadband Funding Application Before It's Too Late" to discover how BEAD and other state programs can help you build a broadband network without breaking the bank.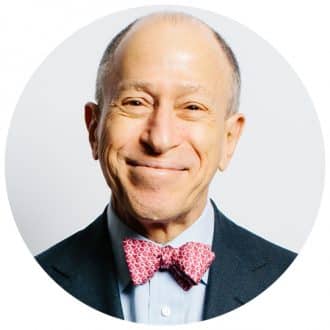 Thomas Cohen
Partner, Kelley Drye
Tom has 40 years of experience in the communications/telecommunications industry sector, first as a government policy maker, serving for over a decade as assistant general counsel for legislation at the FCC, and as senior counsel for the Senate Commerce Committee. His practice focuses on providing legal counsel to further the business interests of entities engaged in the provision of wireline and wireless telecommunications, cable (video), and broadband, including Internet services. He has significant experience in federal and state administrative and legislative advocacy and business-related legal matters, including contracts, transactions and litigation.
This series features insight into important broadband industry issues from industry leaders.