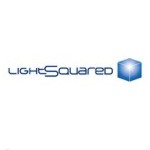 The FCC on Friday faced a House subcommittee on oversight and investigations about why the commission allowed LightSquared  to build at least part of a mobile broadband network in a spectrum band originally intended for satellite use.  The commission eventually nixed the network  over concerns that it interfered with global positioning systems  and LightSquared has since filed for bankruptcy.
According to Bankruptcy News the House panel questioned whether the commission rushed through the initial approval process for Light Squared.
The report quotes from remarks prepared by panel chairman Cliff Stearns (R- Fla.) for Friday's panel meeting:
"LightSquared, a company that committed billions of dollars and years of time in developing its network, has filed for bankruptcy," said Stearns. "Its 40 MHz of spectrum is left unused at a time when demand for wireless services and broadband is exploding."
LightSquared hoped to build a 4G network that it would sell on a wholesale basis to other carriers and had signed up several companies that planned to use the network.
Bankruptcy News also reports that LightSquared's equity holder Philip Falcone and his Harbinger hedge-fund firm are being sued by the Securities and Exchange Commission over allegations that the firm manipulated bond prices, favored certain clients and misappropriated client money.