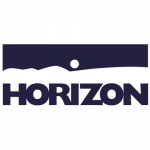 Horizon Network Partners has completed the first phase of its Columbus, OH, expansion project, according to the company. The expansion added more than 200 miles of fiber, which connects to the existing network of more than 4,700 route miles of fiber.
This phase focused on the city's west side, downtown and the I-270 loop. It connected major business parks, high traffic commercial locations and seven data centers in the region.
The overall project is moving forward. "Although Phase 1 has just been completed, we have already begun Phase 2 which focuses mostly on the east and south sides of Columbus while also densifying the fiber in some of the Phase 1 areas," Horizon chief revenue officer Glenn Lytle said in a press release. "The plan is primarily driven by customers with multiple sites looking to get in on the early stages of the network planning to ensure their businesses will be passed with the new fiber plant in the manner most beneficial for their needs."
The total project expansion adds almost 600 miles of fiber, which brings the company's total to more than 5,200 miles. Ten jobs have been added since April, with several more expected by the end of the year.
Key areas that now are served include Bridge Park, Metro Place and Emerald Parkway in Dublin, Scioto Darby, Roberts Road and Hilliard Rome Road in Hilliard, West Broad Street and Harrisburg Pike in Grove City, downtown Columbus from the Short North to Broad Street, and Riverside Drive, Dublin Road and West Lane Avenue in Upper Arlington.
Horizon's network expansion is occurring under new company stewardship. In January 2018, Novacap, a Canadian private equity firm, agreed to buy Horizon. The transaction was completed in June of that year. The deal value – which at that point consisted of more than 4,300 fiber route miles, almost 550,000 fiber strand miles and more than 1,600 on-net and 16,600 near-net locations – was $220 million.
Horizon network expansion isn't just occurring in it's home base of Ohio. In April, Horizon acquired a fiber network in downtown Indianapolis, IN. The purchase added 1,000 fiber miles to the company's holdings.