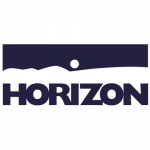 Regional fiber broadband carrier Horizon today announced the launch of Horizon Cloud Express, which will enable businesses to connect directly to more than 300 cloud service providers.
Horizon now offers a direct fiber Ethernet connection from a business to their cloud service providers of choice without running the service through the public internet thanks to the company's partnership with Megaport, a cloud aggregator and network provider. Megaport's customers includes more than 300 cloud service providers, such as AWS, Microsoft Azure, Salesforce, Oracle and Google.
By avoiding the public Internet, customers receive faster and more secure connections, Horizon said. Horizon will provision and set up the services through Megaport. The goal is to save customers time and reducing the risks involved when carrying cloud services over a public internet connection.
"Cloud Express will be the first of many products in our 2020 roadmap," said Craig Drinkhall, Horizon director of products and sales engineering, in a prepared statement. "We are seeing a huge industry shift in the migration towards Cloud Service Providers and we think now is the perfect time to offer our customers a secure direct connection that most of our competitors don't have."
Horizon has been busy expanding its fiber availability. The regional provider expanded its fiber reach to Indianapolis earlier in 2019 and continued its fiber expansion throughout its home base of Columbus. Ohio.
"A significant focus for Horizon in 2020 is to be more innovative by developing products and services that are both synergistic to our core fiber products, and offer a high value-add to our customers and prospects," said Glenn Lytle, Horizon chief revenue officer, in a prepared statement. "Our 2020 product roadmap includes a newly launched product each quarter, with Cloud Express being the first. Our stated goal is to provide best-in-class products and services backed by a customer experience that is beyond what consumers are used to receiving in our industry today."