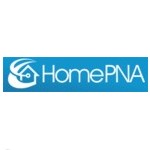 HomePNA is making substantial gains in the home networking market, according to an announcement last week from Sigma Designs, manufacturer of a system-on-a-chip that supports HomePNA equipment. The company said it has shipped more than 20 million HomePNA chipsets worldwide.  
HomePNA enables residential users to interconnect multiple networked devices without adding new wiring.  Sigma Designs claims that more than 70 service providers worldwide use HomePNA for IPTV distribution and broadband access. The company added that 25,000 new Sigma-enabled HomePNA devices are installed every day in devices manufactured by Motorola, Cisco, Alcatel-Lucent, ZyXEL and others.
"By dramatically reducing IPTV installation costs, HomePNA has become a must-have technology for telcos deploying triple-play services," said Gabi Hilevitz, vice president and general manager of the Home Connectivity Group at Sigma Designs, in the announcement.
Michael Weissman, president of the HomePNA Alliance called the milestone a "testament to the vibrancy and growth of the HomePNA ecosystem," adding that HomePNA customers "continue to benefit from the highest performance and lowest install cost when deploying IPTV over coax and phoneline."
HomePNA, however, is not alone in the "no-new-wires" home networking market. In the U.S., for example, AT&T has used HomePNA to support its U-Verse triple play offering but Verizon has used MoCA. A third option is HomePlug—and more options are on the way.
Despite its strong support for HomePNA, Sigma also is working to develop equipment based on the relatively new G.hn standard that is targeted to provide speeds of up to 3 Gb/s over telephone wire, coax or home electric wiring. 
The good news for those service providers that may be deploying HomePNA or HomePlug is that G.hn aims to be backwards compatible with either of those technologies.