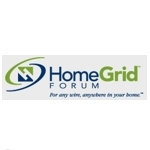 HomeGrid Forum and Taiwan's Allion Labs, its Accredited Testing House, on June 3 announced that several new products recently earned G.hn home network certification. Coming from different manufacturers and vendors, the new G.hn-certified products operate over a variety of wired media, including powerline, coaxial cable and phone lines, the non-profit industry body highlights in a press release. Home network products from ARRIS Group, Comtrend Corp., Prime Electronics, Satellitics Inc. and SendTek Corp. gained G.hn certification.
Four of the vendors applied for Product Logo Certification. The ARRIS SURFboard SBX-1000P Extender, Comtrend's G.hn Powerline Ethernet + PoE Adapter, and Prime Electronics' G.hn Cable to Ethernet Bridge earned G.hn Product Logo certification. So did two products from SendTek: a G.hn Coax WiFi Gb Ethernet bridge and a G.hn Phoneline WiFi Gb Ethernet Bridge.
What G.hn Certification Means
The newly certified products are interoperable across silicon and platforms from multiple vendors, HomeGrid Forum notes.
The organization points out that it has now certified products spanning every in-home wire type – phoneline, wireline and coax. G.hn-certified products also provide bridges to WiFi and CATV, offering a range of options for home network backbones that can operate at gigabit speeds.
"Our members are being true to their word, bringing their products for testing and achieving certifications. No other technology has achieved this level and breadth of certifications, from multi-source silicon to end user products, so quickly in its evolution," said Abdul Khan, HomeGrid's chairman for Compliance & Interoperability Working Group, in a press release.