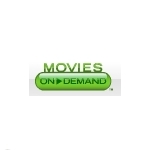 Major Hollywood studios and select cable companies have joined in a $30-million Movies on Demand® promotional campaign dubbed, "The Video Store Just Moved In." Partnering with cable co's Armstrong, Bend Broadband, Bright House Networks, iO TV, Comcast, Cox, Insight and Time Warner Cable are 20th Century Fox, Focus Features, Lionsgate, Rogue, Sony Pictures Entertainment, Summit Entertainment, Universal Pictures and Warner Bros Entertainment.
The 'Video Store Just Moved In' marketing campaign will feature a wide variety of recent releases over the next 12 weeks, some of which are being offered on Movies On Demand® the same day as the DVD is available in stores (Day-and-Date). The marketing campaign will feature integrated TV spots, print ads, interactive media and a dedicated website , as well as a Movies on Demand logo.
In addition to driving additional VOD sales, participating cable companies hope to use the campaign as a competitive advantage over telco and satellite competitors.
The number of on demand 'Day-and-Date' titles,  meaning the on-demand version is available the same day (or earlier) as the DVD release, offered to digital cable customers has swelled seven-fold in just two years, according to movies-on-demand distributor iN DEMAND. According to Rentrak, eight of the top 10 performing on-demand titles were released 'Day-and-Date' with DVD.
"Consumers are accelerating their use of Movies on Demand because it's the easiest and fastest way for them to find and enjoy top new releases," commented Derek Harrar, SVP, GM Video and Entertainment Services for Comcast. "Improvements in technology, the instant availability of the most recent box office hits and thousands of library titles have fundamentally changed viewing patterns."