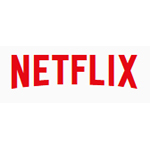 A trial in some European markets for a premium Netflix subscription is creating speculation that the leading OTT provider may bring such an offer to the U.S. eventually. The premium offer, with pricing assumed to be at $16.99/month would be $3 more than Netflix's current $13.99 premium offer.
First identified by an Italian blog, and highlighted by CordCutting.com, the new premium Netflix offer features 4K UHD and HDR content, allowing for four simultaneous streams. Netflix may drop the current four simultaneous streams to two for the lower priced $13.99 tier, some are suggesting.
Rising content costs are a main culprit for rising video subscription costs, which increasingly are now hitting the lower-cost OTT market. Transporting 4K and HDR content is also more expensive, given the higher bandwidth required to deliver it. Netflix recommends a minimum 25 Mbps broadband connection for quality 4K UHD viewing, 5x more than the 5 Mbps it says is acceptable for standard HD streams.
Moving to a premium tier for Netflix makes sense, but it also contributes to a 'graying' of the lines of distinction between OTT and traditional pay-TV. OTT has always been perceived to be a lower cost option, but pricing seems to be steadily increasing.
New OTT streaming services from the likes of Sling TV, DIRECTV NOW, and YouTube TV, among others, now closely mimic the traditional pay-TV experience. Traditional pay-TV service is adding access to OTT as an option, or as a value-add subscription. These two worlds seem to be coming closer together, and it makes you wonder how long it will be before you can truly tell them apart.